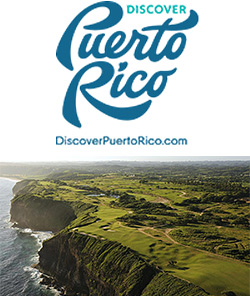 Golfers covet destinations where wonderful weather and an array of lodging, restaurant, and after-golf activities beckon. Puerto Rico checks those boxes and is tailor-made to provide traveling golfers with the things they seek.
The tropical climate, scintillating beaches, a vibrant island vibe, and astounding ocean and mountain views from golf courses throughout the island await. Thousands of restaurants, casinos, culture, history, welcoming people, and natural wonders complement the award-winning playing options.
The golf destination continues building on its status as one of the world's best, not only via the18 diverse yet complementary courses and numerous resorts on the Island, but through many of the game's top brands and governing bodies choosing Puerto Rico to stage high-profile championships.
The PGA TOUR, United States Golf Association, R&A, and Augusta National all either currently hold an event in Puerto Rico, have recently hosted one, or have one upcoming. For example, the Latin America Amateur Championship will be held in the island for the first time in January 2023 – a joint effort by the USGA, R&A and Augusta National, with the winner earning a berth into the 2023 Masters and 2023 Open Championship.
"Puerto Rico is ideally suited for golf getaways thanks to our many courses, variety of resorts, and of course our welcoming people, eager to share the 'Boricua' way of life," said Leah Chandler, Chief Marketing Officer, Discover Puerto Rico.
Requiring no passport from American citizens, offering dozens of direct flights daily into San Juan (SJU airport code), and a bilingual culture that uses U.S. currency are some reasons why the island is recognized among travelers as a preferred destination.
Not only are the island's courses fun and scenic several are rated by Golfweek among the top 50 in the Caribbean, Mexico, Costa Rica and the Atlantic Islands. They offer an array of options to suit each player's tastes, with a range of price points, terrain features, and designs from some of the game's greats. These include Greg Norman, Robert Trent Jones Sr., Chi Chi Rodriguez, Tom Fazio, Tom Kite, Rees Jones, and Gary Player.
El Yunque is a spectacular rain forest that can be seen from several Puerto Rico golf courses, including at Hyatt Regency Grand Reserve's Championship Course, where the PGA Tour's Puerto Rico Open is played annually, and from the Ocean and River courses at Wyndham Grand Rio Mar Golf & Beach Resort. Unfathomably remarkable ocean views await at Royal Isabela and Punta Borinquen, both perched atop seaside cliffs on the Island's Northwest Coast. Near San Juan, Ponce, and Humacao, the courses in Dorado Beach, Bahia Beach, Costa Caribe, and Palmas Athletic Club are adjacent to the ocean, with holes parallel to the sandy beaches and turquoise surf.
Each Puerto Rico visit starts with a warm welcome ("Bienvenidos") and continues everywhere you explore. The island is rich in festivals, traditions, art, and music, and the people are genuinely gracious and hospitable. With 78 municipalities, each with a unique and distinct "personality," there's always another interesting place to discover nearby after golf.
The Island's golf venues include:
TPC Dorado Beach (36 holes) – 787-626-1020
Costa Caribe (27) – 787-812-2650
Fort Buchanan (9) – 787-707-3980
Wyndham Grand Rio Mar (36) – 787-888-6000
Rio Bayamon (18) – 787-740-1419
Hyatt Regency Grand Reserve/Coco Beach (27) – 787-657-2000
The St. Regis Bahia Beach (18) – 787-809-8000
Caguas Real (18) – 787-653-1573
Royal Isabela (18) – 787-609-5888
Deportivo del Oeste (18) – 787-851-8880
Palmas Athletic Club (36) – 787-656-3000
Punta Borinquen (18) – 787-890-2987
El Legado (18) – 787-866-8894
El Conquistador (18) – 787-863-1000
The Open de España de Golf, one of the most popular and traditional tournaments in Europe, returns to the Club de Campo Villa de Madrid from 6 to 9 October 2022. With this tournament, part of the European Tour, Madrid has once again become the centre of attention for professionals and golf fans, a sport with deep roots in Spain.
Rafael Cabrera Bello (ESP), winner Acciona Open de España de Golf 2021.
In 2019, the Open de España was held at the historic Club de Campo Villa de Madrid, where, as in 2018, the victory went to the local idol, the Spaniard Jon Rahm, in a tournament that was once again a great success with the public.
In 2021 the tournament changed its name to Acciona Open España presented By Madrid. Organised by the company Madrid Trophy Promotion (MTP), the promoters of the Mutua Madrid Open tennis tournament, the tournament has once again become a top-level event with international repercussions, combining sporting and social aspects and attracting more than 40,000 live spectators over its four days. Last year's victory went to the Spaniard Rafael Cabrera Bello.
Jon Rahm, current world number 3 and an indispensable reference in Spanish golf, will be looking to emulate the legendary Severiano Ballesteros in the number of victories achieved after securing a new presence at the ACCIONA Open de España.
A historic course for a historic tournament.
The Club de Campo Villa de Madrid is a historic course in the world of golf, having hosted the likes of Jack Nicklaus, Colin Montgomerie and Severiano Ballesteros. By hosting the Open it consolidates this status as well as the city's position as an essential venue on the international sporting calendar.
The Spanish Open has been played in our country since 1912, has been part of the PGA European Tour since 1971 and is one of the oldest championships in the world.
It has had such prestigious winners as Arnold Palmer, Severiano Ballesteros, Sergio García, Bernhard Langer, Nick Faldo and Jon Rahm.
The Madrid golf courses and the destination are excited about this new event, which will help to promote Madrid as a golf destination
On Course To The Open
The On Course Foundation will visit Carnoustie Golf Links in the lead up to the 150th Open Championship to help raise funds and awareness
On Sunday 10th July 2022 at 3.00pm, Carnoustie Golf Links will welcome participants of the On Course to The Open challenge, organised by the non-profit charity – On Course  Foundation (OCF), where they will hand over the baton (or in this case Pin Flag!) and receive a donation from Carnoustie Golf Links. Carnoustie will welcome the Lord Lieutenant of Angus, Patricia Sawers, along with a number of beneficiaries on Sunday 10th July, including Stuart Padley – Invictus Games Silver Medal Winner, Colin MacLachlan – SAS Who Dares Wins, Laura O'Neill, Gary Anderson, James Smith, Roddy Laing and Rob Halliday.
The OCF hosts numerous golf events throughout the year nationally and internationally to aid in the recovery of wounded, injured and sick Service personnel and veterans. They also support them in gaining employment in the golf industry.
More about the campaign:
2022 marks a momentous milestone in the history of golf with the 150th anniversary of The Open Championship taking place in July at St Andrews. To commemorate this fantastic event, beneficiaries of the On Course Foundation have created a unique challenge, called 'On Course to the Open'.
Beneficiaries will walk, run, swim, canoe and cycle in a relay from St Georges Golf Club, Kent to St Andrews, Fife visiting all (mainland) Open Championship venues en route as well as a select number of other prestigious golf courses, carrying the 18th Flag from the 149th Open to be presented to the President of the Royal and Ancient (R&A) Golf Club of St Andrews.
Where?
The route will commence at Royal St George's Golf Club in Kent and will pass through all 13 Open Championship venues within England and Scotland, finishing at the Old Course, St Andrews. Nearly 1,500km will be covered - 10km for each year of the Open.
When?
The event will commence on Tuesday 28th June, and the team will reach St Andrews in time to deliver the Flag to the R&A on Wednesday 13th July. The team will visit Carnoustie as their last stop on Sunday 10th July at 3.00pm.
The R&A have kindly agreed to pause the Wednesday practice for the players to allow beneficiaries, including a bilateral above-knee amputee, to walk the 18th hole and present the flag. This will be broadcast live on Sky Sports. To keep within the 150th theme they will complete the challenge in 150 hours of actual travel time.
Who?
This challenge will be conducted by OCF beneficiaries which includes single and double amputees along with many other beneficiaries who have suffered serious physical and mental injuries, and who live across the UK.
Some will walk, run, cycle, swim and even canoe to cover the 1,500km route. A number of organisers and support teams will facilitate and support the event, in order to allow the participants to focus on covering the miles and raise much-needed funds and awareness en route for the charity.
Why?
As the UK's only golf specific military charity, On Course Foundation uses the game of golf as a vehicle for the successful recovery and rehabilitation from injury and illness, for serving military personnel and veterans. Golf has become an important part of the mental, physical, emotional & spiritual wellbeing of many of the charity's 870 beneficiaries, the majority of which had never played golf before.
This challenge will recognise the health benefits of golf and promote the inclusivity of the game. Anyone, no matter what physical or mental ailment, can benefit from the game of golf. It also aims to raise £150,000 for the charity.
Carnoustie Golf Links are delighted to support the On Course Foundation with their On Course to the Open campaign and we are extremely keen to help raise awareness of the event and the charity itself. Therefore, we are inviting media and press to attend Carnoustie on Sunday 10th July where they can meet the organisers and beneficiaries of this marvellous foundation who are all very willing to offer pre-recorded and live interviews.

One of Italy's most luxurious golf properties has been rebranded the Argentario Golf & Wellness Resort to reflect more accurately the importance the Resort places on the wellbeing, both mental and physical, of its guests.
Whilst the Resort, formerly known as the Argentario Golf Resort & Spa, is well known for the quality of its championship golf course, the property now wants to highlight its wide range of on-site services and amenities that help promote a healthy body and mind through good diet and regular exercise whilst at the same time relaxing in the stylish, well-appointed hotel that is set in the midst of 77 hectares of natural Mediterranean terrain.
The Resort's extensive, well-equipped 2,700 m² spa boasts a fitness centre with Technogym equipment, bio-sauna with chromotherapy, Kneipp circuit, heated indoor swimming pool with saline water, six massage cabins and tanning showers in which to tone and indulge whilst the Espace Wellness Centre focuses on relaxation and pampering with its many massage and treatment rooms.
At the heart of the Espace Wellness Centre is the MediSpa where a team of professionals that specialize in nutrition and naturopathy, coordinated by respected Italian nutritionist and biologist, Dr Luca Naitana, to offer guests the opportunity to regenerate and rejuvenate both body and soul. Here The Wellbeing Method, a new concept of wellness centres on reaching a balanced and healthy physical and mental state. It involves food re-education and exclusive treatments designed to achieve desired weight, shape and physical-mental wellness, and to maintain these long term.
For those who like to combine wellbeing with exercise, fitness sessions can be undertaken with the in-house Personal Trainer in the gym or at the outdoor fitness station, complemented by further activity on the tennis and padel courts, mini football pitch and jogging paths around the property.
Together these elements make Argentario the ideal place for a luxury detox retreat.
Alongside its wellness proposition, Argentario is home to one of Italy's finest golf layouts that was inaugurated in 2006 and designed by architect, David Mezzacane, and professional golfer, Baldovino Dassù. Awarded PGA National Italy status by The PGA (UK) in 2019, the golf course overlooks the picturesque Orbetello Lagoon and the Tyrrenhian Sea. The 6,218 metre, par 71 track meanders through ancient cork-oak woods on the front nine and amongst established olive groves coming home with stunning views over the landscape from almost every hole.
The Argentario Golf Academy features complimentary practice areas for chipping and putting, a host of driving bays as well as TrackMan IIIe simulator, a state-of-the-art platform for analyzing the golf swing, whether you are a high handicapper or beginner.
And thanks to the microclimate enjoyed by the course's location on the Monte Argentario promontory in the Maremma region of south west Tuscany, golf can be played all year round.
Off the course, guests can treat themselves to the gastronomic delights of local chef, Emiliano Lombardelli, in the stylish Dama Dama Restaurant, named after the fallow deer that occasionally roam the Resort, whilst for a more informal experience, there is healthy Mediterranean fare with Tuscan influences available in the Club House Restaurant overlooking the 18th green. Both restaurants focus on the flavours and colours of the Maremma with healthy dishes using organic produce from small, carefully-selected local farms and, at certain times of the year, directly from the hotel's vegetable garden and orchard.
The hotel itself offers a mesmerizing combination of old-world, retro glamour and seductive Tuscan charm set against a backdrop of modern design, state-of-the-art facilities and exceptional service.
Its majestic, high-ceilinged entrance, a dramatic central spiral stairway and gigantic windows are in stunning contrast to the intense blue Tuscan sky and Mediterranean landscapes whilst the 73 rooms and suites, all with private decked terraces, offer sleek, contemporary interiors that are beautifully curated by Milan-based Andrea Fogli.
Costa Navarino – Europe's newest golf destination has been unveiled with the opening of the new 36-hole Navarino Hills golf development, marking a new era for Costa Navarino.
The world's first International Olympic Academy Golf Course and the neighboring Hills Course, as well as the new Hills Clubhouse, made their debut right at the start of the 2022 golf season. They provide the ideal complement to the destination's existing signature golf courses, The Dunes Course and The Bay Course, and mean that players of all levels can now enjoy the challenge of four signature golf courses, within a 13km maximum distance.
Designed by two-time Masters champion José María Olazábal and situated over 125 hectares overlooking the historic Bay of Navarino and the Ionian Sea, the new layouts are set in a unique location affording views to the sea, mountains and valleys. Measuring 6,366m, the International Olympic Academy Golf Course received widespread acclaim when it was played for the first time at the fifth Messinia Pro-Am in November. The Hills Course is slightly shorter at 6,280m in length, with both courses featuring an average green size of 669m², a 60-bay driving range and a 15,000m² short game area.
Olazábal said: "Costa Navarino ranks among the most beautiful places I have ever been to. Over the past five years, we have worked hard to shape two courses that not only respect the stunning surroundings but that also fit as naturally as possible into the terrain.
"The two courses are distinct in character. Golfers will find the International Olympic Academy Golf Course to be more polished in style and full of spectacular views across the Bay of Navarino while the Hills Course offers more of a rural feel, where we take you out through the gently rolling hills.
"With the two new courses and the two existing ones, Costa Navarino has developed into a spectacular golf destination, and I invite everyone to come and experience it for themselves."
In line with Costa Navarino's commitment to sustainable development, a water reservoir with a capacity of 485,000m3 has been built to meet the irrigation needs of both courses. To keep water consumption to a minimum, all fairways, greens, tees and rough areas have been seeded with a combination of hard-wearing grasses suitable to the local climate, while 52,000 indigenous forest plants, shrubs and seasonal local flowers and herbs have also been planted.
Opening alongside the two courses, will be the Hills Clubhouse. Designed by acclaimed architect Lubomír Zeman and built using local stone materials, the 2,500m² clubhouse has been created with the aim of achieving class A+ in energy efficiency and features photovoltaic panels.
Navarino Dunes, the destination's first resort area, welcomed guests for the new season as of February at The Westin Resort Costa Navarino, with The Romanos, a Luxury Collection Resort  opening on March 24, earlier than ever before.
Guests will benefit this season from the endless sports, wellness and leisure activities, alongside a multitude of revamped gastronomy across several restaurants, cafes and bars. They can indulge and rejuvenate with signature oleotherapy® treatments at the award-winning Anazoe Spa and have an opportunity to improve their tennis skills at the first European 'Mouratoglou Tennis Center'. With mild weather conditions, spring is the best time to experience the great lush nature and many of the local historical and cultural attractions of Messinia with Navarino Outdoors – through biking, hiking and excursions in the countryside.
Alongside the existing properties, the brand-new W Costa Navarino will make its debut this summer, at the destination's newest resort area, Navarino Waterfront.
With an abundance of leisure, sports and wellness activities, as well as dining and authentic local experiences, Costa Navarino is now more than ever a truly all-encompassing destination, developed with respect to the region's natural beauty and cultural heritag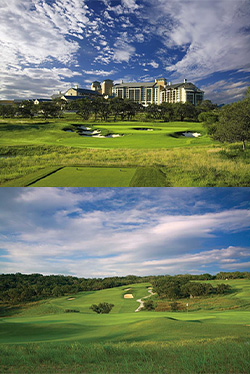 Located in the heart of the Texas Hill Country at the JW Marriott San Antonio Hill Country Resort & Spa, U.S News & World Report Best Golf Hotel in Texas (2021), TPC San Antonio is the ideal destination for your next golf vacation or weekend getaway.
It opened in January 2010 with two 18-hole championship golf courses designed by two of golf's most innovative architects: Pete Dye and Greg Norman. Both courses have played host to TOUR events with The Oaks course serving as the venue for the PGA TOUR's Valero Texas Open since 2010. The Canyons course was the site of the San Antonio Championship, a PGA TOUR Champions event.
TPC San Antonio is a private resort, only accessible to our club members and their guests as well as guests of the San Antonio Hill Country Resort and Spa. In addition to two challenging golf courses, TPC San Antonio features a 23-acre practice facility with two putting and short game practice areas as well as the best in golf instruction in San Antonio. Golf lessons are available for all skill levels.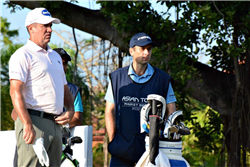 Aussie ace Scott Hend has shown his prowess at tournaments far and wide throughout his successful career. The big-hitting Queenslander has plied his trade over several continents, notching notable wins on the Asian Tour, European Tour, and the Canadian Tour.
Of course, different countries offer variable climates. And Hend has scaled leader boards in conditions ranging from temperate chill to sticky tropical heat.
Given his hectic travel schedule, it's vital for Hend that his clothing stands up to the task of keeping him comfortable in all conditions. As a long-term supporter of Fenix XCell, it's no surprise to hear him wax lyrical about the versatility of the Thailand-based brand's apparel.
"The products are top notch and I feel very comfortable playing in the gear wherever I am," says Hend. "It's so good I often purchase clothing for my family members to wear. It's robust enough for tour use. And it looks great. So I would recommend it to anyone."
For the last decade, the golfer has focused his efforts on the Asian Tour where he has notched ten tournament wins so far. Hend loves life on the tour and savours the friendly camaraderie with other players as well as the exotic cultures and destinations that the event schedule throws up.
Even so, he concedes staying cool, calm and collected in the hot, sticky weather in the region can be something of a challenge. Therefore, he is grateful for the permeable fabrics that Fenix XCell have incorporated into its apparel lines.
"It is imperative when you play in warm climates to have shirts that are comfortable and don't make you overheat," adds Hend. "The trousers are easy to move and bend in and keep their shape well after washing. Overall, the fabrics they (Fenix XCell) use are very durable and airy, which is vital in the warm, sticky weather."
Hend has enjoyed a long and fruitful relationship with Fenix XCell since first meeting Michael Moir, the founder of the apparel brand, at the 2009 Singapore Open. The golfer has been the primary brand ambassador for the apparel for the past decade, sporting its unique lines all over the world at tournaments.
"He (Hend) has been a fantastic ambassador," says Moir. "He believes in the product. So much so that he is now a shareholder. And it has been great to get his input on aspects such as design, style and fit."
Professionals and their teams from across the globe will join together for what is set to be a once-in-a-lifetime golfing opportunity at three of the most exquisite venues in the Middle East – Yas Links Abu Dhabi, Saadiyat Beach Golf Club and Abu Dhabi Golf Club.
The Pro-Am, which will take place shortly after the Abu Dhabi HSBC Championship at Yas Links Abu Dhabi, meaning that participants will have the chance to follow in the footsteps of the world's best golfers from the European Tour. All three of the courses will be in immaculate, tour-standard condition so the Professionals and Amateurs will certainly enjoy the experience.
Participants will also be able to enjoy accommodation at a range of luxurious venues, including the W Abu Dhabi, the Crowne Plaza and the Hilton Abu Dhabi all on Yas Island. Activities on offer will include a Go Karting experience at the famous Yas Marina circuit, plus other world-class hospitality and exquisite culinary experiences during the welcome reception, lunches and gala dinner.
Daniel Richards, Tournament Manager, said: "We are very happy to be able to welcome back Pro-Am participants for what will no doubt be one of the most memorable editions yet. With tourism rebounding in the UAE we decided that now is the perfect time to re-ignite our very own Pro-Am in a safe manner.
 When you combine three challenging golf courses with everything else Abu Dhabi has to offer, we simply cannot wait to show-off this sensational event to those who make the trip." Commenting on the appeal of Abu Dhabi as a golfing destination, Matthew Waters, Group Director of Golf, Saadiyat Beach Golf Club, Yas Links Abu Dhabi said: "Abu Dhabi is a world-class tourism destination and golf is a major reason why international travellers choose to visit the UAE's capital. The Abu Dhabi Government has gone to great lengths to create a safe environment for residents and visitors over the past two years and it has been great to welcome back many international visitors to the clubs since the beginning of October. With Troon's renowned high agronomic and customer service standards, the three golf courses ensure memorable experiences are created for all,  aligning perfectly with the guaranteed winter sun and an array of other leisure activities Abu Dhabi has on offer."
The 2020 tournament saw the largest field yet, with 25 teams competing alongside a strong line-up of professionals that consisted of former European Tour winners, current Ladies European Tour players and MENA Tour golfers. It proved a thrilling finale with the contest going to the final hole and concluded with English professional, Robbie Busher, rallying from a four-shot deficit on the final day to secure the victory.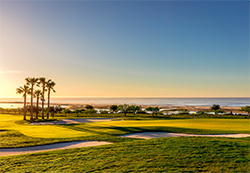 Defending champion George Coetzee will head a star-studded line-up at the Dom Pedro Victoria Golf Course that includes several winners on the European Tour this season including Danes Nicolai and Rasmus Hojgaard, who made history this year when they became the first brothers to win in consecutive weeks on the European Tour.
Also featuring four other previous Portugal Masters winners, the event is one of the most popular tournaments of the year with the players, but it's not just the professionals who are delighted to be heading back to the Algarve this autumn with thousands of amateurs packing their bags and returning to the golf-rich region in search of sunshine golf.
With Covid travel restrictions easing in the UK and across Europe, the Algarve is buzzing again with the award-winning destination's world-class resorts and courses reporting busy traffic and positive bookings for the coming winter and spring 2022.
João Fernandes, president of the Algarve Tourism Bureau, said: "The Portugal Masters is one of the biggest events of the year for the Algarve and is the ideal opportunity for us to showcase everything that we have to offer in our wonderful region.
"The recent pandemic has presented many challenges but, from the positive feedback that I have received from our courses, the golf market is now recovering strongly and the signs are very good for the future which is very encouraging."
With an impressive 43 nine or 18-hole layouts that can be played all-year-round, the Algarve is a firm favourite with golfers across Europe and beyond and attracts hundreds of thousands of golfers to its fairways every year.
The southernmost region of mainland Portugal and stretching along a 150-mile coastline and boasting spectacular beaches, picturesque rocky coves, quaint fishing villages and a rich cultural heritage, the region is the perfect destination golfers of all ages and abilities, with something to suit every taste and budget.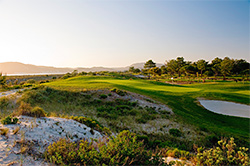 Troia Resort has cemented its reputation as a venue for high-quality golfing experiences with the hosting of several significant golf events over the coming months, plus the focus of a new amateur golf tour.
Just an hour south of Lisbon, Troia is hosting two prestigious European amateur events in October, including the European Men's Club Trophy and the 4th Portuguese International Mid-Amateur Championship.
Ranked as Portugal's second-best course in 2020 by Golf World magazine, Troia is well renowned for its championship links, designed by the legendary Robert Trent Jones Snr. The par-72 course makes use of its natural environment by weaving through indigenous plants and pine trees, offering panoramic views of the Atlantic Ocean throughout and testing players with a combination of tight greens and tactical bunker layout.
This week (October 21-23), Troia is hosting the European Men's Club Trophy, drawing in teams of top amateur players from all across the continent who have qualified as the sole representative of each European Golf Association Member Authority.
The final event in the 2021-22 EGA calendar, the tournament was last won by the City of Newcastle Golf Club, England, and is a hugely prestigious event in the world of European club golf, which Troia is delighted to have been selected to host.
Just a week later, the best of Europe's amateur players will head to the Troia peninsula to take part in the 4th Portuguese International Mid-Amateur Championship.
The tournament, which takes place from October 30 to November 1, will pit 63 men and 21 women against each other in an attempt to determine the best amateur, with World Golf Amateur Ranking points to be gained, as well as a significant feather in the cap of these aspiring golfers.
Following the double-header, Troia will also play host to four events of the five vent, inaugural Edge Golf Championships between November and April.
The tour has been curated to benefit the students at the new Edge Golf College that opened earlier this year and will feature a total of five events, punctuated by trips to Troia between November and April, and with a place in the 2022 Portugal Masters up for grabs for the eventual winner. Also included in the tour calendar is a trip to Quinta do Peru or Pinheirinho from December 8-11.
A total of 50 amateur golfers will take part in the Edge Golf Championships, with six major European golf federations such as Portugal, France and Germany, all sending prospects to participate.
Alexandre Barosso, Troia's golf director, said: "We are delighted to be hosting so many significant events in the coming months and are excited to welcome in all of the players that will be attending the course, we wish them all the best of luck.
"While the downtime caused by COVID over the last 18 months has been welcome, it has also left the course in a fantastic condition, and we think that the competitors will get to really understand what makes Troia such a special test of golf."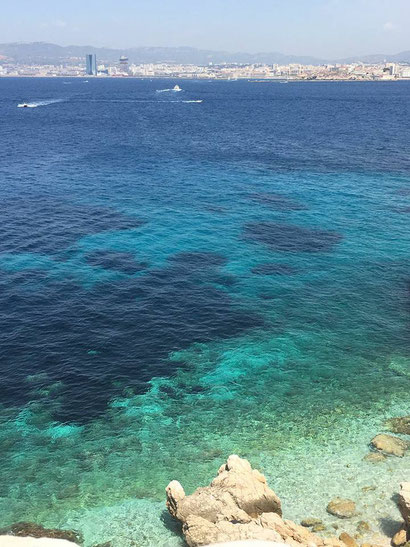 The Punta Cana region in the Caribbean island nation of the Dominican Republic, offers dozens of all-inclusive resorts and several spectacular choices for oceanfront golf such as Punta Espada Golf Club.
The 7th annual Dominican Republic Golf Travel Exchange, held at Secrets Cap Cana all-inclusive resort September 19 – 22, included over 70 representatives from 24 countries including the United States.
"The Dominican Republic has an excellent hotel infrastructure, perfect year-round weather, unparalleled hospitality and a commitment to sanitary and safety for all visitors," said Teddy De Lara, president of Target Marketing Consultants. "Golf tourism is alive and well in the Dominican Republic. We want golfers to know that you are welcome here in the DR and that we provide nothing but the highest safety and sanitary standards in the industry."
Secrets Cap Cana, an oceanfront adults only all-inclusive resort, hosted the 7th annual Dominican Republic Golf Travel Exchange.
Delegates from 24 different countries such as the United States, Venezuela, Panama, Puerto Rico, Colombia, Poland, Germany, Canada, Mexico, Spain and the Czech Republic participated in the event, which seeks to consolidate the Dominican Republic as the ideal destination for the golf industry.
"The main objective of the conference and for our attendees is to market the Dominican Republic as a golf paradise for the travel industry," said Luis Nunez, regional director of AMR Collection for the Dominican Republic and Puerto Rico. "Our goal is perfectly achievable if more attention is paid to the main source market of the United States."
The 7th annual Dominican Republic Golf Travel Exchange, hosted by Secrets Cap Cana Resort September 19 – 22, included over 70 representatives from 24 countries.
Travel tour operators, golf course directors, international media, national press, representatives of tourist associations and special guests also attended. The Dominican Republic strictly follows all CDC travel guidelines that require a negative Covid test 72 hours before traveling to the country and also requires a negative test reading 48 hours before departing.
Teddy De Lara noted that according to Golf Datatech, in a USA Today report, in 2020, the total number of rounds played by golfers increased by 13.9 percent, due to the search for recreational options during the time of the pandemic.
Corales Golf Club, host to the PGA Tour's Corales Puntacana Championship, at Puntacana Resort & Club in Dominican Republic  the 2022 dates set March 24-27
Golf in Madeira is rated among Europe's top golf resorts – is serving up a treat for competitors on and off the course at the new event, which will take place from October 1-5 and is being held in aid of the Make A Wish children's charity. As well as having with the opportunity to enjoy some world-class golf, guests will have the chance to experience a slice of Madeira's famous culture and history – including the islands' globally acclaimed annual 'Festa da Flor' Flower Festival.
Palheiro's golf course is situated within the magnificent Palheiro Nature Estate, which is more than 200 years old, and players can choose from an array of five-star hotel and self-catering accommodation.
Bed-and-breakfast breaks in the luxury Casa Velha do Palheiro hotel start from €100 per person per night and include entry to the famous Palheiro Gardens, complimentary use of the spa and the chance to enjoy the luxury hotel's numerous sports facilities including tennis, table tennis, billiards, croquet, badminton and the gym. A daily courtesy bus to Palheiro Golf and WiFi in public areas and rooms are also included.
A trip to the island's capital of Funchal to the Madeira Flower Festival follows the day after the tournament with free golf also included in the event package, while on Monday October 4 there will be a special visit to the famous Blandy's Madeira Wine Lodge in Funchal including wine tasting.
Palheiro Golf is one of three outstanding golf venues in the archipelago of Madeira. Designed by Cabell B. Robinson, the venue's par-72, 6,656-yard (6,086m) course is nearly 1,640ft above sea level and enjoys dramatic views of Madeira's mountainous skyline and the ocean, as well as – nestling below, just 10 minutes away – the island's capital, Funchal.
Taking place this year from October 1-24, the Madeira Flower Festival offers visitors the unforgettable chance to experience a kaleidoscope of colour and the magic that runs through the municipalities of the Madeira archipelago with an array of unique exhibits made totally from flowers.
Palheiro Golf and the other two-18 hole courses in Madeira and her islands, Clube de Golfe Santo da Serra and Porto Santo Golf, have enjoyed a steady increase in overseas bookings in the last 12 months with growing numbers of European golfers eager to experience the many benefits of playing first-class golf in a safe and secure environment.
Located approximately 1,000km from the European mainland – and just 500km from the African continent – the island destination, named as the world and Europe's leading island destination at the 2020 World Travel Awards, enjoys an amazingly mild climate, ranging from 25°c in the summer to 17°c in the winter, with very mild average temperatures and moderate humidity, making it the perfect year-round location for a golf break.
The best way to enjoy the archipelago's golf is with a Madeira Golf Passport which, providing holders with an unrivalled golf experience, is available to both individuals and groups and can be booked on a three or five-round basis.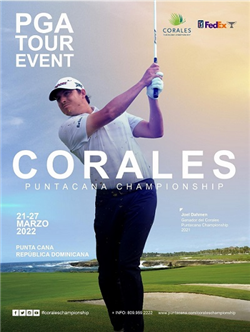 For the fifth year running, Puntacana Resort & Club will serve as the host organization for the PGA TOUR in the Dominican Republic, the main American professional golf circuit for men. The 2022 Corales Puntacana Resort & Club Championship will be held at the Tom Fazio-designed Corales course from March 21-28, 2022. Where more than 120 professional players will have the chance to earn FedEx Cup points and carry a purse of US$3 million.
The first edition was celebrated on March 19-25, 2018 where the American Brice Garnett was awarded as the great winner. The tournament hosted professional players, such as Davis Love III and Jim Furyk, and the former Dallas Cowboys player Tony Romo, who participated as a sponsor's exemption. Golf fans, homeowners, press, and guests were all part of this event, which had an attendance of over 20,000 people and a total reach of one billion spectators in 226 territories of the world through local and international networks. By a four-year agreement, Puntacana Resort & Club will continue to serve as the host in the Dominican Republic for this high-status tournament.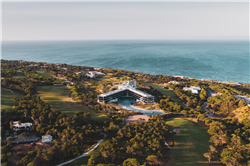 Oitavos Dunes coupled with its 5-star hotel The Oitavos  appoints In/Golf for marketing representation in Scandinavia.  Leading photographer Jacob Sjoman coupled with influencers in Scandinavia to showcase and drive sales for the full resort and amenities. The influencers' channels will be filled with great content and stories from Oitavos, focusing on golf, the hotel experience, activities, and the natural park surrounding the course.
Just 30 minutes from Lisbon International airport sits Oitavos Dunes on the upper Cascais coastline. The combination of a Top100 course in the world (by GM) , oversized sea view rooms and onsite Equestrian Center creates the perfect destination for active travelers. The activities at the resort are outstanding, from tennis and padel at the Health & Racket Club Quinta da Marinha to e-bikes and mountain bikes, providing surf lessons, horse riding, yoga lessons, full-service spa, and top gastronomy in one of the four restaurants.
"The Oitavos is a dream client being a full-scale resort that meets the needs of all golfers along with their understanding of marketing in a post-pandemic era. With The Oitavos' digital first approach and willingness to be at the forefront when it comes to attracting consumers in media channels where they look for travel inspiration, we are in a great position to maximize growth for The Oitavos", says Joakim Reuszner, Managing Director at In/Golf.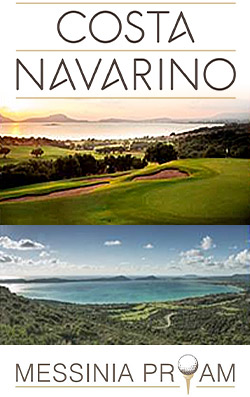 The fifth annual Messinia Pro-Am has been confirmed for 24-27 November 2021 and for the first time attendees will have the opportunity to play across three courses, including the brand new José María Olazábal-designed West Course at Navarino Hills Costa Navarino, and the award-winning The Dunes Course and The Bay Course.
The 54-hole international event – which saw record breaking attendance in 2020 with more than 20 participating countries and 50 teams – has welcomed professional and celebrity golfers over the years, such as Bill Murray, Mike Tindall and Sepp Maier.
Sanctioned by the Confederation of Professional Golf and held under the auspices of the PGAs of Greece and the Hellenic Golf Federation, this year's Messinia Pro-Am will feature a record entry of 75 teams with professionals competing for a €50,000 prize fund under the Messinian sun.
An established part of the global golf calendar and with a host of top professionals and celebrities competing, the four-day event also includes a fascinating programme of themed events and dinners with the emphasis on fun and friendship.
Navarino Hills, recently named as the 'World's Best New Golf Development' at the 2020 World Golf Awards stretches over 500 hectares of rugged natural terrain overlooking Navarino Bay and provides the ideal complement to the existing courses. Designed by two-time Masters champion and Ryder Cup legend José María Olazábal, the two new courses will both play to par 72 and measure 6,466m and 6,280m respectively and stretch over 125 hectares (1,250,000sq.m.), overlooking the historic Bay of Navarino and the surrounding hills.
When the project is fully completed in spring 2022, the Mediterranean's prime, sustainable destination will be in the enviable position of being able to offer its guests four signature 18-hole golf courses – all within a 13km radius.
Surrounded by olive groves and overlooking the historic Bay of Navarino, the par-71, 5,422m The Bay Course was designed by Robert Trent Jones II and meanders through three distinct settings – seaside, canyon, and grove – to provide striking contrasts. Golfers can also enjoy the newly opened and award-winning earth-sheltered Bay Clubhouse which blends seamlessly into the natural landscape.
Complementing this, the par-71, 6,018m, Bernhard Langer and EGD-designed The Dunes Course, offers spectacular sea and river views and incorporates links-style features in areas closest to the sea, while occasionally venturing into olive and fruit groves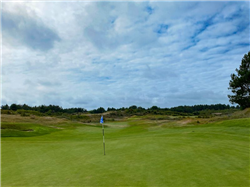 Positive signs for golf tourism in France
Leading Courses has a very positive outlook on golf tourism in France. Right now France is still undervalued as a golf destination and not yet considered a real golf destination like Spain and Portugal. But COVID-19 might have brought some unexpected help. Jeroen Korving, founder of Leading Courses and responsible for the number of bookable golf clubs on the site: "In the summer of 2020 - when COVID-19 was less prominent and people could travel again - we noticed a huge increase in demand for countries like France. People decided to travel more by car and France is easily accessible for tourists from many countries, like Germany, The Netherlands, Belgium, Austria, Switzerland, The United Kingdom and even the Nordics. Golfers are discovering countries like France as a new golfing destination and initiatives like the 2018 Ryder Cup in Paris have definitely helped.
Great infrastructure for tourism
Leading Courses expects that this trend - people travelling more by car and to countries nearby - will continue in 2021. France is a country with a great infrastructure for tourism, the cuisine is great and France is also home to more than 650 golf clubs, with famous clubs like Le Golf National, Terre Blanche and Evian Resort. Quite a lot of French golf courses already use digital tee sheets and golf management software, like Netgolf. This enables companies like Leadingcourses.com to connect directly and in real-time with their tee sheets. The benefit for golf clubs is that they can sell more tee times - to local and foreigners golfers - without any effort. And, golf clubs will be paid upfront, as golfers will pay online, thus eliminating the number of no-shows.
Lower barriers for golfers
Golfers benefit because it will be easy for them to find and book the best golf courses, based on their location and the vast number of reviews on Leading Courses. Up till now, the language barrier was quite high in France. Many foreign golfers do not speak French fluently and are not willing to pick up the phone. But now they can find and book the best tee times online in just a few clicks. No need calling a golf club anymore, which saves the golf club a lot of time. Checking in at the golf course is also much easier. The confirmation number and voucher can be shown at the reception and golfers are all set to play.
First clubs are live, many to follow
Netgolf has been very helpful in assisting Leading Courses to grow in France. Netgolf understands that golf clubs need golfers to remain profitable and tapping into a large community like Leading Courses makes a lot of sense. Frédéric Blanc, founder of Netgolf: "We love to help golf clubs to succeed and working with the team of Leading Courses has been great. They have a lot of experience and really understand what they are doing." Netgolf has more than 100 clients and many Netgolf clients have already signed an agreement with Leading Courses. One of the first to sign was Open Golf Club, a company that manages many well-known and popular golf clubs, like Le Touquet Golf Resort, Golfs d'Hardelot, Golf de Seignosse and Golf d'Opio Valbonne. Right now Netgolf and Leading Courses are working hard to put all the signed clubs live so that all these clubs are bookable online when the covid-19 measures are relieved.
Prepare now, profit later
Golf clubs relying on golf tourism were hit hard by covid-19, but this is the best time to prepare for the future. Jeroen Korving: "Now is the time to start using digital tee sheets and to use them wisely. Tee sheets help to increase insights into when members play and when they don't. Knowing this and connecting to a portal like LeadingCourses.com will help golf course managers to increase their yield and thus overall revenue. And that is definitely something clubs can use after the last year. Connecting to Leading Courses is easy and is totally free.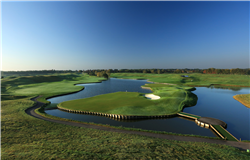 The European Tour and the French Golf Federation - ffgolf, announced on February 1st the Open de France will return to Le Golf National from May 6th to 9th 2021, with Grégory Havret becoming the first tournament host in the event's illustrious history.
Future host of 2022 World Amateur Team Championships and Golf at 2024 Paris Olympic Games, the Parisian Venue will see the continental Europe's oldest national Open return to the European Tour's International Schedule after being cancelled in 2020 because of the COVID-19 pandemic.
Like other tournaments on the 2021 Race to Dubai, the Open de France will be played under the auspices of the European Tour's health strategy which will continue to evolve in line with French Government guidance. The European Tour and the French Golf Federation plan to stage the event without general admission in May.
Pascal Grizot, President of the ffgolf, said: "On behalf of the ffgolf and all French golfers, I warmly thank the European Tour for the support brought to the 2021 edition of our Open. After such a difficult year, this comeback of the Open de France on the international schedule is a first step in our common effort to lay the groundworks of a greater future for this historical tournament." "The Albatros remains a real golf test for European Tour players as well as for the World Amateur Team Championships 2022 and the Olympics 2024."
Keith Pelley, European Tour Chief Executive, added: "The Open de France is one of our most historic tournaments and Le Golf National is one of the leading venues in Europe, so we are delighted to confirm that both will feature as part of our schedule this year."
The Open de France will also have a tournament host this year, with three-time European Tour winner Havret becoming the first player to take on the ambassadorial role. He said: "The Open de France means so much not only to golf fans in France but also to all of the French players, as shown by the commitment made today by so many of my fellow professionals to the event." He will be joined at Le Golf National by France's current crop of exciting European Tour players led by Victor Perez, World Number 35.
The 2021 Open de France, which will have a prize fund of €1.5million, will be the 104th edition of the tournament and the 19th consecutive to be played at Le Golf National, the venue which also hosted The 2018 Ryder Cup when Europe defeated the United States by 17½-10½.
Le Golf National will stay open until a few days before staging the event so that golfers can indulge themselves on the Albatros course as much as possible. The venue will reopen just after the event - on May 11th, enabling golfers the exclusive chance to brave the Albatros in stunning championship conditions.
In addition to French golfers, pro groups and international guests will be more than welcome if travel restrictions are reduced by that time of the year. Several pro groups offers and play and stay packages are available. On the one hand, golfers can make the most of their stay enjoying the onsite four-star Novotel Saint Quentin en Yvelines, overlooking the spectacular 4 final holes of the 2018 Ryder Cup Course. On the other hand, they may delight in experiencing the French art de vivre staying in Versailles, less than 10 km from the venue. The five-star hotel Trianon Palace Versailles - A Waldorf Astoria Hotel and the Le Louis Versailles Château – a MGallery four-star hotel, offer special conditions for Le Golf National golfers.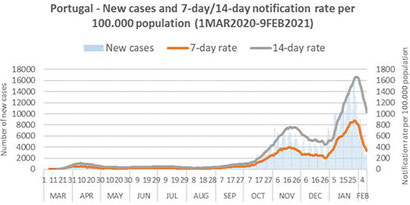 After reaching a peak by the end of January, the overall trend in new cases notified in Portugal has shown a very significant decrease since the beginning of February. The effective reproduction number (Rt) stands below 1, confirming the decreasing trend of infections. The number of deaths and hospitalizations has also been slowing down.
On the 10th February, Portugal registered 4.387 new cases – less than a third of the new cases registered only two weeks ago (15.073 on the 26th January). The number of deaths reached 161, which is still a high number, though significantly below the 303 deaths registered on the 27th and the 30th January. Hospitalizations decreased by 241 in the last 24 hours, standing currently at 5.829, of which 853 in ICUs. There are 123.312 active cases. On the 9th February, the 14-day case notification rate per 100.000 population was of 1.030, with the majority of new cases concentrated in the region of Lisbon/Tagus Valley – it was of 1.668 on the 29th January.
The positive trends demonstrate the effectiveness of the stricter measures put in place by the Government since mid-January, which amount to a "general lockdown" in the country.
Portugal has been closely following the ongoing international research and data on the three SARS-CoV-2 variants of concern, first detected by the UK, South Africa and Brazil/Japan. According to WHO latest data, the reported geographical extent of VOC detections has continued to increase around the globe as local and national surveillance activities are adapted and strengthened to include strategic sequencing to detect cases with variants.
However, there is still no verified evidence of relevant presence and communitarian transmission of the South Africa and Brazil/Japan variants in Portugal. Only the UK variant shows to have a significant prevalence in Portugal, accounting for an estimated 42,6% proportion of cases between the 31th January and the 6th February.
In order to contain the spread of these variants, on the 27th January Portugal has suspended flights from/to Brazil and the United Kingdom, adding to the general restrictions on non-essential travel from/to countries outside the EU which were already in place.
 After reaching a peak by the end of January, the overall trend in new cases notified in Portugal has shown a very significant decrease since the beginning of February. The effective reproduction number (Rt) stands below 1, confirming the decreasing trend of infections. The number of deaths and hospitalizations has also been slowing down.
On the 10th February, Portugal registered 4.387 new cases – less than a third of the new cases registered only two weeks ago (15.073 on the 26th January). The number of deaths reached 161, which is still a high number, though significantly below the 303 deaths registered on the 27th and the 30th January. Hospitalizations decreased by 241 in the last 24 hours, standing currently at 5.829, of which 853 in ICUs. There are 123.312 active cases. On the 9th February, the 14-day case notification rate per 100.000 population was of 1.030, with the majority of new cases concentrated in the region of Lisbon/Tagus Valley – it was of 1.668 on the 29th January.
The positive trends demonstrate the effectiveness of the stricter measures put in place by the Government since mid-January, which amount to a "general lockdown" in the country.
Portugal has been closely following the ongoing international research and data on the three SARS-CoV-2 variants of concern, first detected by the UK, South Africa and Brazil/Japan. According to WHO latest data, the reported geographical extent of VOC detections has continued to increase around the globe as local and national surveillance activities are adapted and strengthened to include strategic sequencing to detect cases with variants.
However, there is still no verified evidence of relevant presence and communitarian transmission of the South Africa and Brazil/Japan variants in Portugal. Only the UK variant shows to have a significant prevalence in Portugal, accounting for an estimated 42,6% proportion of cases between the 31th January and the 6th February.
In order to contain the spread of these variants, on the 27th January Portugal has suspended flights from/to Brazil and the United Kingdom, adding to the general restrictions on non-essential travel from/to countries outside the EU which were already in place.
The Algarve – one of Europe's finest golf holiday destinations – will put an extra spring in the step of the European Tour schedule as the Portugal Masters makes a seasonal switch for the 2021 Race to Dubai.
Traditionally hosted in the autumn in recent years, the annual 72-hole battle over the challenging Dom Pedro Victoria Golf Course will now take place from April 28-May 2, 2021 as part of a revamped schedule of tournaments.
Alongside the recent positive news on vaccines, the announcement represents some extra encouragement for golfers to plan their own spring return to the Algarve's cherished fairways. The spring season is traditionally hugely popular with visiting golfers, thanks to the destination's warm temperatures and manicured courses.
The Portugal Masters is one of the big-hitting events on the Tour and was praised for its superb organisation in 2020, where a successful Covid testing programme allowed the event to run smoothly and also saw the European Tour host its pilot pro-am event, supported by the Algarve Biomedical Centre.
The Algarve has implemented extensive Covid measures in recent times for guests to feel safe as possible on the stunning southern Portugal coastline and to maintain their confidence in the destination.
A spokesperson for Algarve Tourism said: "It is always an honour to host one of the European Tour's most popular events and everyone took great pride in the way the tournament was staged in September with so many new safety measures in place.
"This is extra recognition of the trust placed in us to deliver another safe and successful tournament for many of the world's top golfers and we look forward to welcoming them all once again to the Algarve in April."
Additional incentive to visit the Algarve this spring is being provided by the tourist board's "Golf Clubs are on Us" promotion, which covers the costs of golfers taking their clubs on flights for travel up to the end of May. Bookings, however, must be confirmed by 31 January to avail of the offer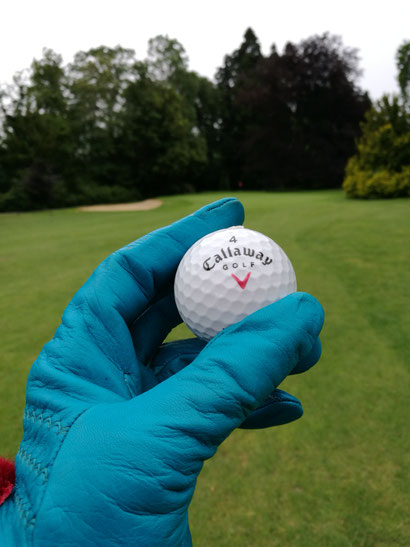 "If a man can shoot 10 birdies, there is no reason why he cant shoot 18. Why cant you birdie every hole on the course?" — Ben Hogan —
Known as the 'Value Golf Capital of America,' Sebring, Florida's collection of outstanding golf courses offer history, the best and friendliest service, and above all, an extraordinary golf experience at a great value. Located in the center of the state along Highway 27, these hidden gems are just 60 miles south of the theme parks in Orlando. Surrounded by cattle ranches, pristine freshwater lakes and citrus groves throughout Highlands County, the Citrus Golf Trail courses are well maintained and provide an excellent assortment of styles that will challenge the best players while the different distance tees allow for high-handicappers to enjoy their round.
With a selection of 7 courses at five locations, the Citrus Golf Trail has all the golf needed to enjoy a year-round stay and play at very reasonable prices:
Sebring International Golf Resort (formerly Spring Lake Resort) is bordered by Lake Istokpoga, the fifth largest freshwater lake in Florida. The expansive resort offers guests the opportunity to enjoy the new 12-hole short course along with a reworked 27 holes of championship golf. The new ownership is making substantial improvements throughout the resort. Stay & plays in lovely on-site condos and suites are available, with the Sebring International Raceway, home of the 12 Hours of Sebring, a few miles away. Call 863-655-5555 or visit SebringInternationalGolfResort.com.
Sebring Municipal Golf Course is a prime example of an old Florida track that opened in 1928. With small push-up greens, four sets of tees, and 6204 yards in length, the flat muni is a great walk. In 2009, Ron Garl, Mr. Florida Golf, came in and spruced up the golf course to make it an up-to-date challenge for golfers who like a great value and a well-maintained place to play. Sebring Municipal is near Inn on the Lakes just off Highway 27. Call-863-314-5919 or VisitSebring.com/Sebring-Municipal-Golf-Course.
Sun-N-Lake Golf Club is a semi-private community club home to two outstanding golf courses, Deer Run & Turtle Run, just off Hwy 27. Deer Run is the longest and most challenging of the duo, originally designed by Don Dyer in 1976. Ron Garl was asked to give the closing 18th hole a dramatic new look and changed it to a fabulous risk-reward par 3 about 10 years ago. Turtle Run was carved out of a Scrub Jay preservation area by Charles Ankrom in 1999 which plays tighter and shorter to smallish greens. The Club is managed by Indigo Golf Partners. Visit SunLakeGolfClub.com or call 863-385-5483.
Pinecrest Golf Club is a 1926 Donald Ross design that took full advantage of the topography near Avon Park, Florida, just north of Sebring. The traditional layout of the 6,719-yard course winds its way through forests and orange groves in a natural setting. There are 5 sets of tees to ensure all who play enjoy their round with great mounded TifEagle greens with false fronts. In the '50as the club hosted the first televised PGA event, The World Championship of Golf, won by Dr. Carey Middlecoff. New owners have remodeled the clubhouse and continue to spruce up the course which is part of the Florida Historic Golf Trail as well. Give them a call at 863-453-7555 or visit GolfPinecrest.com.
River Greens Golf Club is also located in Avon Park. There is no river but there is a fair share of water to avoid. The golf club has been owned by the Davis family since 1969 who take great pride in the condition of the course, and the warm hospitality of the staff. The 6400-yard course has a drivable par four, a par five with two greens(1 for duffers & 1 for single handicappers) on the front, and three par fives on the backside. A great fun place to play. Visit RGreens.com or call 863-453-5210.
While playing the Citrus Golf Trail and staying in Highlands County, there are a variety of dining options to enjoy. At the International Resort, the clubhouse has two spacious restaurants, the Pub for light fare and after-round refreshments, and the upstairs The Grille which serves delicious American cuisine in a warm and upscale atmosphere with Florida's nature views. The Island View Lakefront Restaurant & Pub at Sun-N-Lake is a happening place for breakfast, lunch and dinner. The clubhouse can host large weddings and events and full-field golf tournaments with catering for any size affair. At Pinecrest, the newly opened Sandhill Grill serves delectable lunch and dinner options daily.
For a hearty helping of great grub look no further than Cowpokes Watering Hole on South Highway 27. If you leave there hungry, you need some serious help. For a memorable dining experience try the ever-popular Chicane's Restaurant & Bar complete with lakeside gourmet experiences located at the Inn on the Lakes, just off Highway 27.
Inn on the Lakes is a lovely privately owned stay and play venue rated the #1 Hotel in Sebring. The Hatfield family has been the Innkeepers for years and maintains a standard of excellence not matched anywhere in Central Florida. The lovely well- appointed 155 rooms and suites, lakeside pool and famous Chicanes restaurant serving three meals daily provide visitors to Highlands County and Citrus Golf Trail groups with the utmost comfort and convenience. With packages starting as low as $99, Inn on the Lakes is a longtime Citrus Golf Trail partner. For reservations or further information call 800-531-5253 or visit InnontheLakes.com.
In early December 2021, Highlands County and VisitSebring.com will host the Citrus Golf Trail Open for a three-day event featuring their partner courses and a fun and challenging tournament. More information will be forthcoming in 2021.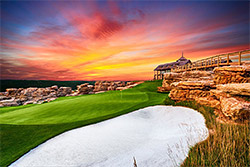 The Branson Ozarks is home to four of Missouri's top-10 rated courses, including two ranked among the Top 100 public courses in the U.S. It's also home to incredible value this time of year, when greens fees have dropped below peak season rates, yet the weather is invitingly player friendly.
Maple, oak, ash and hickory – not the wooden clubs, rather, the spectacular trees – once again displayed their stunning colors this time of year, complementing the vibrant Branson golf courses that are unveiling special seasonal rates.
The cost to play LedgeStone Country Club – the No. 9 ranked public course in Missouri – decreased more than 35% from peak-season weekend morning rates starting November 1. Players can tee it up on the beautiful Tom Clark designed layout – which features a diverse collection of superb golf holes – for $59 Sun.-Thurs. with cart through February, $69 Fri.-Sat. before 12 pm ($59 after noon).
Big Cedar Lodge's five courses are offering greens fees that range from $9 to $45 less in November and December than they were until Oct. 31, depending on the playing venue chosen. The biggest value is at Ozarks National (Bill Coore-Ben Crenshaw design), which offers nearly 25% in savings to play the course named Golf Digest's "Best New Public Course in America" upon opening in 2019.
The resort's other four courses also enable players to enjoy "nature golf" at reduced rates. They are Payne's Valley (Tiger Woods) – which includes a stunning island green 19th hole surrounded by towering limestone walls with waterfalls (designed by Big Cedar Founder Johnny Morris) – Top of the Rock (Jack Nicklaus), Mountain Top (Gary Player) and Buffalo Ridge (Tom Fazio-Johnny Morris). Ozarks National and Buffalo Ridge are rated number 1 and 2 in Missouri, respectively, and both rank among "America's Top 100 Public Courses."
Tee it up with lower fall playing rates at The Pointe. The 18-hole course reduced its greens fees through Nov. 30. Golf for $45.99 before 9:50 am, $55.99 until dusk. Further savings kick in Dec. 1 when the all-day rate for 18 holes becomes $49.
(prices subject to change)
Greens fees lowered to $79 plus tax on Nov. 1 at Branson Hills Golf Club – the No. 3-rated course in Missouri – and will remain there through February. Further savings can be had by veterans ($69 plus tax) and junior golfers who are 17 years old or younger ($49 plus tax).
Frankfurt - Der Deutsche Golf Verband (DGV) geht bei den bevorstehenden Corona-Maßnahmen von einer Ausnahme für den Golfsport aus.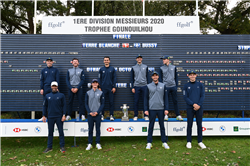 On 4th October, on the Barrière International Golf Course at La Baule (France), Terre Blanche won the Gounouilhou Trophy, the most prestigious French championship by teams in the 1st division which rewards the best French club of the amateur elite. This second major victory after the French Cup in 2019 symbolises for Terre Blanche a decisive step forward with a club that has been committed to golfing excellence since its beginnings.
In the final, against the team of Bussy Guermantes, defending champions, Terre Blanche won by a score of 4.5 matches to 2.5. The challenging weather conditions, the suspense of the games, as well as the exceptional team spirit of its players made for an exciting match.
Terre Blanche distinguished itself in this competition thanks to the talent of its world-class players and long-term teamwork. Under the guidance of the Terre Blanche Golf Academy led by Vincent Jouhaud and Jean-Jacques Rivet (Biomecaswing), the players were able to train and develop their talent within a structure that is unique in Europe.
This victory is the achievement of an ambitious sport project initiated almost 10 years ago, mainly by Jean-Marie Casella, Director of Terre Blanche Golf, with the support of the Terre Blanche Sports Association and backed by Messrs. Dietmar and Oliver Hopp, the President and all the management teams. It is also the sign of an omnipresent level of excellence in all its activities, and confirms Terre Blanche's position as a major player on the golfing scene.
Suzann becomes the first professional golfer to become a GEO Sustainable Golf Champion and joins an existing and growing community of leaders across the sport, including course and club managers, and association leaders who are making real and measurable contributions to sustainable golf.
Suzann had this to say on the announcement: "As a Dow Ambassador for over 12 years and after participating in Dow's inaugural LPGA Tour tournament, the Dow Great Lakes Bay Invitational, I really started to understand the impact and importance of Dow's partnership with GEO. It was fascinating to learn more about all the efforts to run the event in a more environmentally-conscious and community-orientated way. Then, when I saw that my home course, Oslo Golf Club, was also certified by GEO for its great work, I thought this is something I'd really like to get behind. As a mother of a young child, it is incredible how concerned you become over the future of the planet, its biodiversity, air quality and climate. These things are absolutely vital to the health and wellbeing of future generations, so we all need to do our best to make things better.
"And golf, perhaps of all sports, has such a wonderful role to play. We can showcase how to manage community landscapes with a low use of resources and leaving space for a lot of wildlife; we can collaborate with communities to make good things happen beyond our boundaries. Much of this has been provided for by golf for many years, but we all need to up our efforts.
"For my part, I'll be taking this role seriously. I'm so passionate about a sustainable future, and to see golf as a leader. We have already kitted our house out with geothermal energy, have invested in hybrid and electric cars, and with GEO I'll be carrying out any essential future travel as climate-neutral - using a dedicated golf offset program they have set up. I just hope I can make a difference, and am proud to stand alongside those other amazing and often less visible sustainability champions in golf."
Jonathan Smith, Executive Director, GEO Foundation commented: "We are simply thrilled that Suzann has stepped forward to help the great cause to promote sustainable golf. She has had such a fantastic career as a competitor, culminating in the final putt of The 2019 Solheim Cup securing a victory for the European Team. Through our partnership she will continue to play a hugely important role in raising awareness, encouraging action and helping draw attention to successes around some of the defining issues of our generation. We could not have asked for a better ambassador and we're so excited about what we can help achieve together for golf and society at large."
It is very much hoped that Suzann's appointment as an ambassador for sustainable golf is the first of many.
Jonathan added: "We are delighted to be speaking with other players and their agencies about how to become credible, high profile and highly valuable influencers in this space. Sustainability needs a big team effort, and we welcome others to join the growing community that is driving sustainability in and through the sport."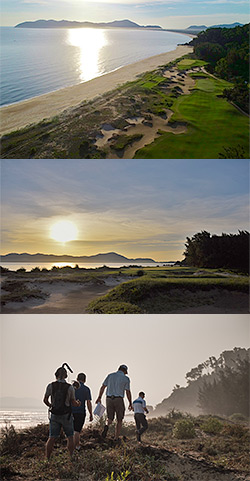 Sir Nick Faldo Signature Course, Laguna Golf Lăng Cô, unveils new par-3 experience to enhance playability and course experience
Sir Nick Faldo has developed a very different definition of golf's '19th hole' at his Signature Design course, Laguna Golf Lăng Cô in Vietnam.
In conjunction with his Faldo Design team and Laguna Golf Lăng Cô Director of Golf, Adam Calver, Sir Nick has created a new, coastal par-3 to add an original hole at the award-winning course he designed and opened for play in 2013. Such is the beauty of the venue, the six-time major champion often refers to it as 'his version of paradise'.
The newly added feature hole was recognised as an opportunity to stage an idyllic natural links experience, with panoramic views of the course's neighbouring beach and mountain backdrop framing the extraordinary setting.
The idea was conceived by Sir Nick during his visit to the venue in 2018 for the Faldo Series Asia Grand Final. It will create even more of a memorability factor for golfers, increased flexibility to the course layout, as well as new challenges and experiences for players.
The hole plays parallel to the coastline and can stretch to 155 yards from the back tees. However, with multiple pin location options and an exposed design which invites onshore winds, the hole creates a strategic three-club challenge depending on the set-up. Additionally, the framing dwarf dunes, mounds and swales provide visual deception whilst a Biarritz-style swale feature splits the green on the left side to define the front and back segments.
Should players miss the green, the surrounding close-cut Trinity grass and protruding sandy waste carry areas from the beach present multiple shot options to test players green side recovery.
Following its unveiling, Sir Nick Faldo, said: "Laguna Golf Lăng Cô is one of the very best golf experiences Asia has to offer and it's a course design of which I am particularly proud of. The 19th hole is a wonderful addition, not only because it is unique for a course to boast an additional hole, but because very few venues can provide such a beautiful setting, given its surrounding mountains, beach and bay."
"The hole has been designed in such a manner it can be played on the ground as much as in the air. It therefore invites a variety of different shots and calls for good decision making off the tee. Its sandy waste areas, which mimic pot bunkers, its close-cut surrounds, and a varied putting surface, create a real challenge. But one I could play over and over and never get bored of."
Director of Golf at Laguna Golf Lăng Cô, Adam Calver, said: "We are very excited to bring Sir Nick's vison of the 19th hole to fruition. There is no doubt that this newest addition to the Signature design will be one of the most photographed and enjoyable holes on a course already known for numerous signature holes.  We can't wait to see golfers enjoy the hole's links experience with different approaches and we look forward to having a go ourselves!"
Laguna Lang Co headlines a series of impressive Faldo Design courses in Asia as the 19th Hole project takes the award winning architecture firm's project portfolio up to 13 in the Asia-Pacific region. Since their inception back in 1993 Faldo Design have now created and curated unique courses in over 20 different countries worldwide and celebrate designs including 2022 German Ryder Cup bid venue, A-Rosa Resort - Faldo Course Berlin, Women's British Open host Chart Hills Golf Club and Ladies European Tour event stage the Emirates Club – Faldo course.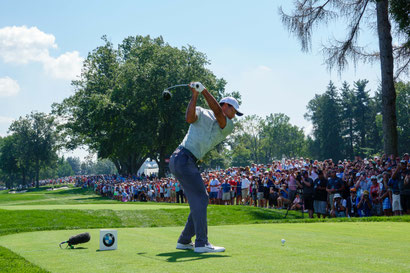 Chicago/Munich. The PGA TOUR season is entering the finishing straight. The BMW Championship (25th to 30th August, Olympia Fields Country Club, Chicago, USA) is the penultimate Playoff tournament, with only the top 70 players in the FedExCup rankings eligible to tee off. And the field will be whittled down significantly again in Chicago: Only 30 players will qualify for the finale, the TOUR Championship in Atlanta. As with all PGA TOUR tournaments since the re-start in June, no spectators are permitted at Olympia Fields Country Club, due to the COVID-19 pandemic.
More BMW Championship facts.
Venue.
Olympia Fields Country Club, Chicago (US state of Illinois).
North Course (6,723 metres, par 70).
Venue for the U.S. Open (1928, 2003), PGA Championship (1925, 1961), U.S. Senior Open (1997), U.S. Amateur (2015), Women's PGA (2017).
Defending champion.
Justin Thomas (USA).
The players.
The field contesting the prestigious title at the BMW Championship 2020 includes:
Record BMW Championship winners Tiger Woods (USA, 2007 & 2009) and Dustin Johnson (USA, 2010 & 2016), who leads both the world rankings and the FedExCup rankings.
Justin Thomas (USA), defending champion, number two in the FedExCup rankings and world number three.
Collin Morikawa (USA), the only major winner of the year so far (PGA Championship).
Former BMW Championship winners: Rory McIlroy (NIR, 2012), Billy Horschel (USA, 2014), Jason Day (AUS, 2015), Marc Leishman (AUS, 2017).
All of the current top ten in the world rankings, with the exception of the injured Brooks Koepka (USA).
Charity.
All tournament proceeds from the BMW Championship go to the Evans Scholars Foundation, which awards full college scholarships to hard-working young caddies. Since the inaugural BMW Championship in 2007, the foundation has received more than 35 million US dollars.
Prize money.
9.5 million US dollars.
History.
The history of the BMW Championship dates back to 1899, when the tournament debuted under the name Western Open. This makes it the third-oldest tournament on the PGA TOUR calendar. Only the Open Championship and the U.S. Open have existed longer.
Previous BMW Championship winner and venue.
2019     Justin Thomas (USA)                   Medinah Country Club (Chicago)
(BMW)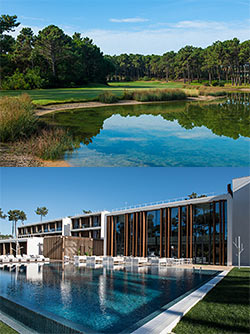 The mouth-watering prospect of some of the best-value golf anywhere in Europe awaits UK golfers taking up the chance to banish their lockdown blues with a stay-and-play trip to Lisbon this autumn.
With Covid-19 quarantine travel restrictions to Portugal now lifted, players can take advantage of outstanding golf around the Portuguese capital until October 31, with four-night, three-round breaks available from just €356 (approx £320) per person.
 Portugal's largest golf management company (ORIZONTE) – is offering a range of attractive four and seven-night stay-and-play breaks over the coming months, including at the recently-opened Aroeira Lisbon Hotel.
Situated on the stunning Aroeira estate, which includes two 18-hole championship golf courses, the hotel features 68 bedrooms and suites, an outdoor pool, a spa and a choice of five bars and restaurants, as well as providing easy access to the many golden sandy beaches in the Costa Azul region.
Players have the opportunity to play six of the leading courses around Lisbon with the hotel packages and can choose from a range of options. Four-night breaks feature three rounds of golf – two at Aroeira and one at Quinta do Peru Golf & Country Club – while seven-night stays with five rounds of golf – to be taken at any of ORIZONTE'S courses – cost from €612 (approx £550) per person.(Subject to change)
All prices include bed-and-breakfast basis and are based on two people sharing a room, while guests can upgrade to a semi all-inclusive package (including dinner and drinks from 5.30pm-11pm) for an extra €29 per day.
ORIZONTE provides golfers with the opportunity to play six of the leading courses in close proximity to Portugal's capital in the stunning Costa Azul, together with exceptional value for money on a wide range of accommodation options.
Included among its layouts are Quinta do Peru Golf & Country Club, the two courses at Ribagolfe – regarded as some of the finest in the Lisbon region and previously described as the 'Valderrama of Portugal' – and Aroeira, venue for the Portuguese Open in 1996 and 1997 and recently included in a list of Continental Europe's Top 100 Golf Resorts.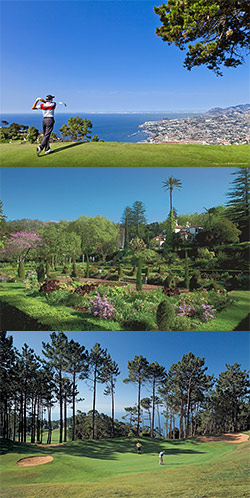 The spectacular Palheiro Nature Estate in Madeira is teeing up the summer for international golfers – offering peaceful open space, luxury accommodation, beautiful gardens and excellent golf – as the island's tourism gets back in full swing.
The exclusive country estate is renowned for its striking, tranquil surroundings – presenting the perfect escape for families or groups of golfers looking for a safe resort destination for their next leisure holiday.
With more than 200 years of history, beauty and elegance to its name, the estate is a verdant expanse of more than 150 hectares, perfect for bird watching or walking, with in excess of 25km of nature trails. It includes the stunning Cabell Robinson-designed 18-hole course at Palheiro Golf, the Relais & Châteaux five-star hotel, Casa Velha Do Palheiro; the Palheiro Village luxury villas and apartments; the award-winning Palheiro Gardens; and the Palheiro Spa.
Palheiro Golf is renowned as one of Europe's most picturesque and dramatic golf courses. Situated nearly 1,640ft above sea level, the location enjoys stunning views of Madeira's mountainous skyline and the Atlantic ocean from every hole, as well as – nestling below, just 10 minutes away – the island's capital, Funchal.
The par-72, 6,656-yard (6,086m) course meanders through a pristine environment of maritime pine and botanical woodland, garnished with lush, sub-tropical vegetation – taking full advantage of Madeira's hilly terrain, with abrupt ridges and deep valleys.
It is listed inside continental Europe's top 200 in one benchmark course ranking, and the presence of Casa Velha Do Palheiro hotel, secured a spot for Palheiro in the top 80 in two recent 'best European golf resort' lists.
General manager, Rodrigo Ulrich, said: "We are excited to welcome back golfers from across Europe to Palheiro – with safety at the forefront of our operation. We have implemented a range of safety measures and hygiene precautions to make sure everyone can relax, enjoy their holiday and focus on their golf – with all the stresses of the last few months taken away.
"We feel Palheiro offers the perfect getaway at this time, with the rural environment and gorgeous gardens and scenery providing the perfect outdoor escape for tourists to be at one with nature and rediscover their leisure time after a period of being stuck at home."
Palheiro Golf is one of two golf courses on Madeira – the other being the 27-hole Santo da Serra, redesigned in 1991 by Robert Trent Jones Snr – while a third, the Seve Ballesteros-designed Porto Santo Golfe, is located on the island of the same name just a 20-minute flight away.
Located approximately 1,000km from the European mainland – and just 500km from the African continent – Madeira enjoys an amazingly mild climate, ranging from 25°c in the summer to 17°c in the winter, with very mild average temperatures and moderate humidity, making it the perfect year-round destination for a golf break.
Palheiro Village offers golfers the chance to escape to a 'home away from home' in Madeira, with the privacy, flexibility and freedom that renting a luxury property brings, allowing those who want to distance themselves from other tourists the chance to do so.
Guests to the extensive range of villas and apartments can enjoy a host of discounts and benefits across the whole estate - including the golf course, spa, restaurants and swimming pool.
To celebrate reopening, Palheiro Village is offering 10 per cent discount on the unit rate and on packages, as well as 15 per cent discount when booking a second unit and 20 per cent off when booking a third. The offers are valid on all bookings made until October 31.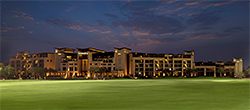 Luxury Abu Dhabi destination hotel, The Westin Abu Dhabi Golf Resort & Spa is welcoming its golfing guests again, allowing the hotel to deliver on its reputation as the 'go-to' golfing hotel for international golfers visiting the Middle East.
Situated in an enviable position alongside the world-famous Abu Dhabi Golf Club, making it a truly essential part of the Abu Dhabi Golf Club experience. The golf club is host to the Abu Dhabi Championships and one of only eight tournaments which are part of the European Tour Rolex Series. In addition, the resort is also in very close proximity to Saadiyat Beach Golf Club and Yas Links meaning golfers can step off the plane, check in to the hotel, then hit the fairways within the hour.
The resort is now 'Go Safe' certified, launched by Abu Dhabi's Department of Culture and Tourism (DCT) to certify the capital's hotels and tourist attractions. To obtain 'Go Safe' clearance, venues need to undergo rigorous guided self-assessments on hygiene, social distance readiness and tourist safety.
Commenting, Matthias Widor, Cluster General Manager said: "We are a true hub for global golfers looking to experience the Westin hospitality as well as the famous Desert golf and we are already receiving bookings from golfing groups eager to visit this wonderful destination. We continue to offer the legendary Westin Welcome and provide them with a relaxing and safe holiday environment".
To cement its reputation as a true golfer's hotel, The Westin Abu Dhabi Golf Resort & Spa has once again been nominated as the United Arab Emirates' Best Golf Hotel 2020 as well as Abu Dhabi's Best Golf Hotel 2020 which the venue won in 2019.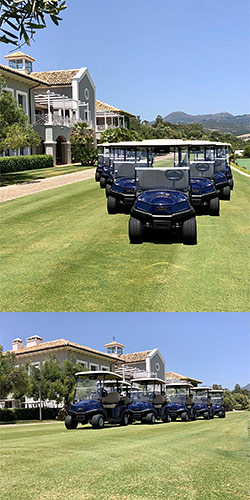 Golfers have the chance to enjoy the ultimate driving experience at Finca Cortesin Hotel, Golf & Spa from this summer after the exclusive resort extended its partnership with Club Car and upgraded its fleet of state-of-the-art golf buggies.
The deluxe resort in Andalusia, southern Spain, has built on its long-standing relationship with the global manufacturer and Riversa – exclusive distributors of Club Car in Spain – by taking delivery of 54 Club Car Tempo buggies. It is the fourth time that Finca Cortesin has upgraded with the two companies since it opened.
Featuring the latest Visage GPS technology, the new Tempo buggies showcase the best that Club Car has to offer and will help Finca Cortesin to improve the luxury customer experience that it provides to its members and guests, allowing direct communication with vehicles, improving the pace of play and maintaining course boundaries.
Vicente Rubio, president of Finca Cortesin Golf Club, said: "We're delighted to be working with Club Car and Riversa for the fourth time in our history and would like to thank both companies for the outstanding service that they continue to provide to our members and guests.
"Club Car and Riversa share our desire and mantra for offering the very best in quality and excellence, and I'm sure the introduction of the new buggy fleet will help Finca Cortesin to continue to provide an unrivalled golfing experience.
"With the technological improvements that are now available, we will have extra flexibility to monitor and manage our buggy fleet from anywhere on the course, helping us to ensure that golfers get the maximum enjoyment every time they play."
The investment in the golf buggy fleet is the latest in an array of recent upgrades that Finca Cortesin has made to its golf facilities that have helped to establish it as one of Europe's most exclusive golf venues.
A three-time host of the Volvo World Match Play Championship – the resort's 18-hole championship course is the first in Spain to feature a new, eco-friendly variety of Bermuda grass on all its greens after an extensive renovation programme, while its recently-upgraded Jack Nicklaus Golf Academy features the very latest golf-swing technology as well as an exclusive five-star club-fitting experience.
Located across a vast 532-acre estate in the rolling hills of southern Spain between Marbella and Sotogrande, Finca Cortesin has a well-earned reputation as one of Europe's most exclusive modern golf and lifestyle destination resorts.
The resort's championship course was designed by world-renowned golf architect Cabell Robinson and Finca Cortesin's position at the forefront of Spanish and European golf was further enhanced recently after being named as the 'Best Golf Club in Spain' at Leadingcourses.com's 2020 Golfers' Choice Awards.
Complementing the par-72 layout are outstanding practice facilities while the resort's other luxury amenities include an elegant 67-suite hotel; a 6,000sqm Beach Club; an award-winning spa featuring Spain's only snow cave; and the choice of four restaurants.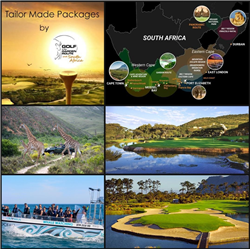 Top 6 reasons to travel after Lock-down
1. You can cure your cabin fever – whether that be with a round of golf or a game drive.
2. Pay less for travel packages – we are now offering even BETTER deals!!
3. You can finally check off your bucket list, things you haven't done before due to it being too busy or overcrowded.
4. Discover a new unexplored part of yourself you may never have known existed.
5. Remind yourself of all the positive aspects 'travel' has to offer – getting out there will remind you how much there is to be grateful for.
6. Tourism is changing and you can be a part of the generation that helped save the Tourism Industry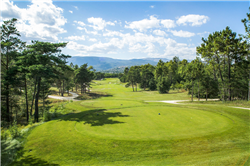 Terre Blanche, the European Tour Destination nestled in the hills of Provence, south of France, has reopened its two 18-hole golf courses as well as the Albatros Golf Performance Center to the public on May 15 with all the necessary health measures and in compliance with the rules of social distancing induced by COVID-19.
During lockdown, an expert maintenance team consisting of a greenkeeper, six gardeners and a chief engineer have been working on-property daily to ensure the best playing conditions to golfers as soon as Terre Blanche Golf reopens.
For many years now, Terre Blanche is leading the way in sustainable practices using a combination of state-of-the-art technology and more traditional methods. As part of its environmental policy, the resort continues its ecological transition by progressively renewing its fleet of maintenance vehicles with thermal engine by hybrid or 100% electric models whenever possible. In the light of this, Terre Blanche has just acquired two brand new Reelmaster® 5010-H mowers, the industry's first and only fairway mower with a true hybrid drive system, which will allow, among other things, a significant reduction in fuel consumption but also in noise pollution to not disturb the surrounding wildlife. Additionally, Terre Blanche is the first golf venue in France to have initiate a flora conversion with the aim of replacing the grass on both courses, Le Château and Le Riou, by a new and eco-friendly variety of Bermuda Grass Riviera to reduce water consumption and the use of phytosanitary products.
After being GEO Certified®, Terre Blanche has more recently been awarded the « Silver label » bestowed by the French Golf Federation and National Museum of Natural History as part of the « Golf for Biodiversity » program. This label demonstrates the resort's commitment in favour of sustainbility development and the protection of its natural heritage.
Nestled among nature in the hills of Provence's Côte d'Azur, five-star resort Terre Blanche is establishing itself as a world leading destination for conscious travel. For Terre Blanche, respecting nature is fundamental and initiatives are in place across each and every corner of the 750-acre resort. The resort has an unwavering dedication to providing its guests with an exceptional luxury escape, where they can be at peace knowing that their outstanding experience is having minimal impact on the environment.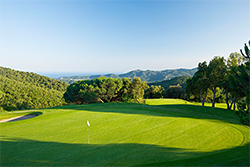 One of the jewels of European golf destinations, the Costa Brava, is celebrating all eight of its courses re-opening their fairways to golfers this week, after two months of lockdown measures.
Working with the Royal Spanish Golf Federation (RFEG) and various other industry associations, each course has implemented various safety protocols now familiar at venues across many European countries.
These include encouraging golfers to book and pay online, a ban on touching flag sticks and other course furniture, disinfecting equipment such as buggies and trollies after each use, and encouraging golfers to arrive no more than five minutes before their tee time.
Four-ball golf is permitted with all guests reminded of required social distancing at all times, with clubhouses to remain closed until further notice.
The golf courses that have now reopened are PGA Catalunya Resort, in Caldes de Malavella, Costa Brava Golf, in Santa Cristina d'Aro, Golf d'Aro - Mas Nou, in Castell-Platja d'Aro, Golf de Pals, in Pals, Golf Empordà, in Torroella de Montgrí - l'Estartit, Golf Resort Peralada, in Peralada, and Golf Torremirona, in Navata, as well as the Par 3 course Gualta, in Gualta.
The golf marketing consortium for the region (managed by the Costa Brava Tourist Board), is gearing up to welcome back golf tourists as soon as possible. Promotional initiatives such as the "Golf Pass" (allowing 3 or 5 rounds at any of the regions eight courses) should prove to be as popular as ever once flights resume.
The golf marketing consortium in the region is made up of 36 businesses, including the golf courses, hotels, transportation companies and tour operator agencies. This week one of the most popular hotels for golfers in the region, Park Hotel San Jorge, also reopened its doors to guests and is operating under guidelines and regulations established by the ministry of health.
Laia Cunill, marketing manager for golf at the Costa Brava Girona Tourist Board, said: "It is a huge relief to be able to announce that our golf courses are open again. We hope to welcome back golfers from across Europe soon, to enjoy our amazing courses and to experience the wonderful environment our region has to offer."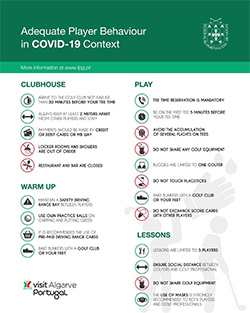 In a progressive step, golf courses in the Algarve – voted the world's favourite golf destination 2020 by the golf tourism industry – have re-opened their doors.
From May 4, emerald swathes of land across the Algarve have once again been providing the natural habitat for enthusiastic golfers to experience what they have missed so dearly during the Covid-19 lockdown. What they have discovered is courses presented in excellent condition at what is an optimum time of the year for play.
Each golf venue is following strict public health guidelines and has implemented new measures under the Portuguese Golf Federation's 'The Game' guidance, to ensure safety and responsibility for players and staff, with the initial demand for tee times proving very encouraging.
President of the Algarve Tourism Bureau (ATA), João Fernandes, commented: "We are delighted that our trusted golf course partners have shown such resilience and diligence in preparing our golf courses and implementing changes, which allow all golfers in the Algarve to play safely and enjoy the game.
"Coupled with the new national 'Clean & Safe' certification stamp from Turismo de Portugal for tourism-related businesses, we are making a huge effort to bring confidence and security to our incredible golf tourism industry.
"Portugal – and particularly the Algarve – has been relatively lightly affected by the coronavirus. However, for now, the message from the Algarve to all its admirers is to follow the rules on social distancing and to protect the most vulnerable in their communities. Then, when the time is right, we will meet again under the sun

Troon, the leader in upscale golf course management, continues to support the long-running sustainability activities and extension of environmental policies at many of its facilities around the world, despite the ongoing COVID-19 pandemic, including taking greater steps to reduce waste and conserve the environment.
One standout example of this is the prestigious UK property, The Grove. The championship venue have made a commitment to environmental practices in the last twelve months, such as removing single use plastic across their food and beverage outlets, use of compostable or reusable vessels, and implementation of a waste strategy to achieve zero waste to landfill. Their efforts saw them awarded a Green Apple Award for Recycling Initiative & Environmental Best Practice last November. The annual international campaign recognises, rewards and promotes environmental best practice around the world and has become one of the most popular global environmental campaigns over the past 25 years.
Similarly, Las Colinas Golf and Country Club in Alicante, Spain, is making headway in reducing its carbon footprint by replacing all plastic water bottles on the buggy fleet and all one-litre bottles sold in the clubhouse with biodegradable Tetra-Pacs – a combined saving of more than 50,000 bottles per year. They are also now using compostable cups at their water dispensers in the gym, these cups are collected and composted onsite to use in and around the property. The sale of plastic tees will also be banned, in addition to the club implementing the sale of a new clothing brand called Ecoalf, a Spanish product created from recycled ocean plastic and drinks bottles.
Jon Brook, Director of Golf and Sports at Las Colinas, commented: "Sustainable golf development is successful golf development. The team at Las Colinas has worked hard by taking practical actions that make a difference, and it's encouraging to see stakeholders within the industry realising the importance of small changes we can all make."
Moving north-east, The PGA National Czech Republic at The Oaks in Prague has placed a strong emphasis on using natural resources to support sustainability with the recent completion of a Strategic Forestry plan to enhance native species in the region. This has seen the property develop its own bark mulch, which will not only smother weeds and eliminate the use of herbicides, it will also reduce watering requirements and provide a non-artificial surface for new paths and walkways.
Located in southwest Peloponnese in Greece, Costa Navarino is home to two of the finest Troon managed golf courses in Europe and, in 2019, saw the creation of one of the world's first earth-sheltered clubhouses. Literally built into the natural landscape, the Bay Course building is directly aligned with the club's sustainable principles and the design is based on a doctrine of bioclimatic architecture. Not only does it feature planted roofs, including a total of 27,500 plants and trees both around the clubhouse and on its rooftop, it also uses materials and systems that maximise the building's energy efficiency.
In the Middle East, Saadiyat Beach Golf Club was designed with sensitivity to the surrounding natural environment and in compliance with strict environmental guidelines. Home to over 180 bird species, families of Mountain Gazelle and a natural nesting area for Hawksbill turtles, the club is dedicated to protecting its wildlife. As a result, the Abu Dhabi venue became a certified Audubon member, members of the program have demonstrated their commitment to environmental stewardship by completing our multifaceted certification process thereby reducing water and chemical usage, increasing wildlife habitat areas, and more.
Francisco de Lancastre David, Cluster General Manager at Abu Dhabi Golf Club, Saadiyat Beach Golf Club and Yas Links Abu Dhabi said: "Our vision for Saadiyat Beach Golf Club is to successfully operate a world-class golf course in full harmony with its natural environment. The club is immensely proud to be a fully certified Audubon International golf course and we will continue to assess our ongoing practises to ensure we are operating at the most efficient levels."
Staying in the United Arab Emirates, Al Hamra Golf Club in Ras Al Khaimah was the first golf club in the region to go fully plastic-free, having eliminated any item in September last year. The club has also introduced a high-quality water filtration solution, meaning members and guests are now supplied with a 500ml or one-litre glass bottle that can be replenished throughout their round and returned following play.
In Dubai, The Track Meydan Golf took steps last year to remove single-use plastic water bottles from the facility. To ensure the guest experience is not compromised, the facility have invested in additional water dispensers around the course allowing players to refill their bottles at the Mai Dubai water stations.
Mark Chapleski, President of Troon International, said: "It has been astonishing to see how much has been achieved by our properties. Our property leaders, alongside their expert teams, have all been working diligently to put practices into place that ensure our courses are more sustainable and efficient – ensuring the environment remains a top priority for everyone.
"Troon International is proud to be working with facilities around the world that are united in their environmental focus and recognise the important role golf can play in both bettering and maintaining the landscapes and communities around them. As the properties achieve global recognition for their efforts, Troon International hopes to inspire others to take action, becoming more environmentally friendly and sustainably focused in the process."
Tournament for Professional Women Golfers at Acclaimed Property Moved to 2021
Circling Raven Golf Club – the No. 1-rated public course in Idaho and amenity of Coeur d'Alene Casino Resort Hotel – today announces that the Circling Raven Championship, a Symetra Tour "Road to the LPGA" event, will be canceled this season.
The inaugural event was scheduled for Aug. 24-30, 2020, the first in a three-year partnership with the Tour. It was to have featured a full field of competitors battling for $200,000 in prize money.
"This is the right thing to do, and we look forward to working with the LPGA in hosting the Symetra Tour's Circling Raven Championship in 2021," said Laura Stensgar, CEO, Coeur d'Alene Casino Resort Hotel.
"We anxiously await the inaugural Circling Raven Championship in 2021," said Mike Nichols, Chief Business Officer, Symetra Tour. "As we reworked this year's schedule, the goal has been to provide as many safe playing opportunities for our Symetra Tour professionals as possible, with an eye towards the future as well. While Circling Raven Golf Club and Coeur d'Alene Casino Resort have decided to postpone their event until 2021, we know their team is anxious to build a long and fruitful partnership."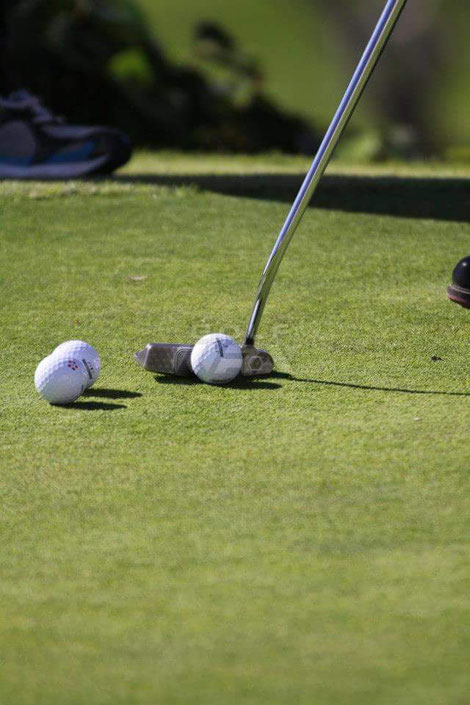 The BMW International Open scheduled to take place between 24th and 28th June 2020 has been cancelled due to the German government's ban on large events until 31st August. Tournament organiser BMW and the European Tour decided not to hold the tournament this year after close consultation. Both partners regret the cancellation of the iconic tournament, but agree that the health of everyone involved has paramount priority. Tickets purchased in advance will be reimbursed.
"It was by no means an easy decision to cancel the BMW International Open for the first time in 31 years of the tournament's history, particularly in view of the golf fans in Germany and our tournament partners," said Sebastian Mackensen, Senior Vice President BMW Group Germany and Tournament President of the BMW International Open, "but the health and well-being of visitors, players, media representatives, partners, organisers and volunteers has top priority. We would like to thank the European Tour for the cooperative partnership based on trust, also in this situation. Many thanks go to our partners and service providers as well, for their support to date in preparing the BMW International Open 2020."
Keith Pelley, CEO of the European Tour, said, "The decision to cancel the BMW International Open, which has been a cornerstone of the European Tour calendar for three decades, was made in consultation with our long-term partner BMW with public health and well-being the absolute priority for all of us.
"Our thanks go to BMW for their constructive and conscientious collaboration in making this decision, and of course, for their ongoing support of the European Tour.  We continue to monitor the effect of the ongoing pandemic on all our events, whilst also planning behind the scenes for a variety of different scenarios for when it is safe and permitted to resume playing. We will only announce details of these plans when we have clarity on the global situation."
Scenarios such as holding the 32nd BMW International Open without spectators or postponing it until later on in 2020 were investigated by BMW and the European Tour and assessed as not feasible.
The cancellation of the BMW International Open and the cancellation announced today for the Open de France, as well as the postponement of the Scottish Open now sees all European Tour tournaments up to the end of July 2020 cancelled or postponed.
Special provision has been made for customers who have already purchased one or more tickets for the BMW International Open 2020 during advance sales. The purchase will be cancelled automatically in the near future and the full amount will be reimbursed. In addition, every customer will receive an e-mail informing them of the reversal of the ticket purchase as a cancellation confirmation. This special provision replaces the "Terms and Conditions for the Relocation or Cancellation of the Event" and applies for all ticket categories.
The BMW Championship (Olympia Fields Country Club, Chicago, USA) has already been postponed by a week. The new date for the penultimate tournament of the PGA TOUR Playoffs is the 25th to 30th August 2020. The BMW PGA Championship (8th to 13th September 2020, Wentworth Club, London, England) and the Ryder Cup with Worldwide Partner BMW (22nd to 27th September 2020, Whistling Straits, Kohler, USA) are currently still scheduled to take place as planned.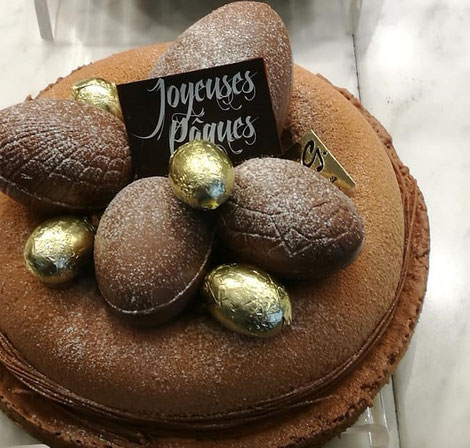 Frohe Ostern  Joyeuses Paques  Happy Eastern
Bleiben Sie gesund und im kleinen Kreis zu Hause!
Zu zweit ein Spaziergang durch die Natur zu gehen, lässt Ihr Immunsystem durch u.a.Vitamin D stärken.
Stay healthy and happy. Soon its over.
Take care and stay in touch.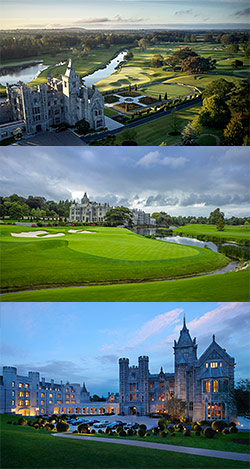 Adare Manor makes it three in a row with another award recognising the Best Golf Resorts in Great Britain and Ireland 2020
The latest award from GD comes following a string of accolades for the resort in the last 12 months, with a golf course that is now recognised alongside some of the most respected layouts in the game and a resort capable of hosting the world's most prestigious events.
Following its transformational two-year redevelopment, restoration and expansion, the future 2026 Ryder Cup host venue has welcomed thousands of visitors with moments of magic since reopening in 2018. Boasting a 500-strong, word-class team, every detail of Adare Manor's highly praised experience is delivered with effortless luxury.
Away from the Tom Fazio-designed golf course visitors will experience a warm Irish spirited welcome and exquisitely curated bedrooms, and a striking, gothic-inspired Manor House.  Last year, The Oak Room at Adare Manor was also awarded a Michelin star, making it the only starred restaurant in County Limerick. The experience at Ireland's pre-eminent castle and golf resort impressed to hand Adare Manor another accolade with one of its 'Choice Awards'.
Andy McMahon, Director of Golf Operations at Adare Manor, said: "We are delighted to receive this award once again and it is testament to all our teams' hard work and dedicated service. At Adare Manor we're completely committed to providing each and every guest a truly unique and memorable experience, so it's fantastic to be recognised by Golf Digest as one of the best golf resorts in our region and certainly something we will strive to retain again next year."
Set amidst a mature, 842-acre Adare Manor estate close to the picturesque village of Adare, golfers can expect the new golf course to match the timeless grandeur of the Manor House. Surrounded by medieval ruins, walled gardens and winding woodland paths, the resort encompasses a new 42-bedroom wing, expansive ballroom, La Mer spa, and an exceptional gastronomy programme to deliver an unforgettable guest experience.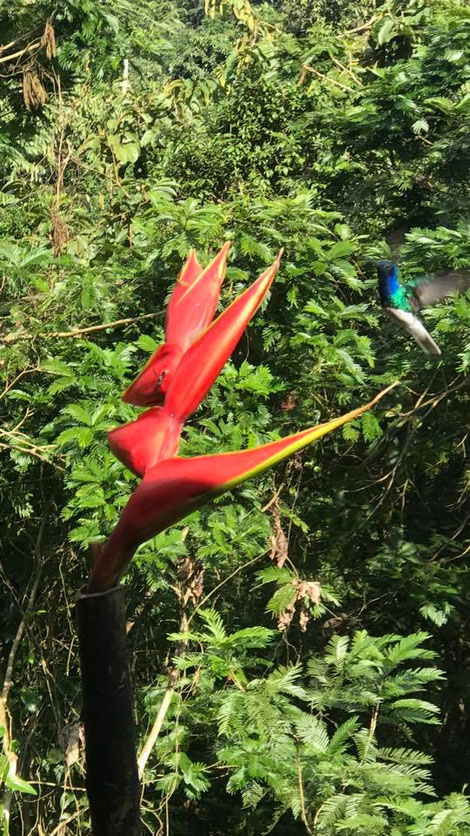 The business, leisure and sports complex located in Cartagena, Murcia, has decided to donate essential products to three local charities with the aim of helping those who need it most during the COVID-19 crisis. Together we can all help beat COVID-19.
Given the current global situation caused by COVID-19, La Manga Club has donated different types of food to three local charities to support the work they are doing in favour of those in need and most affected by this global crisis.
The resort has given a combination of dairy products, fruit and vegetables, as well as gluten-free and dietary products, to three well-known local charitable organisations, such as the Good Samaritan Home (Hogar del Buen Samaritano), Saint Theresa's Hospice (Hospitalidad Santa Teresa), and the Food Bank of Cartagena (Banco de Comida de Cartagena). With this action, La Manga Club is helping those at risk of exclusion and contributing to reduce the inequality gap during COVID-19.
The COVID-19 health crisis adds to the social crisis that already affects the most fragile and delicate people in society so now, more than ever, the help provided by the resort is essential. This symbolic contribution helps to improve the current situation and provides support to those that need it most.
In addition, La Manga Club takes this opportunity to thank the effort and hard work carried out by all the professionals across different sectors, from those involved in the day to day supply chain management, to those working in health, social care and in charge of protecting our society. They are all providing their resources while risking exposure to the virus. La Manga Club joins the entire community to express their support and praise their work. Together, by staying at home, we will overcome this pandemic.
Spielbetrieb auf Golfanlagen voraussichtlich ab Mittwoch, den  18. März 2020 bundesweit einheitlich untersagt!
 
Bereits heute (Stand: 17. März 2020) ist in verschiedenen Bundesländern das Spiel auf Golfanlagen durch behördliche Anordnung untersagt. In anderen Bundesländern gelten demgegenüber (noch) weniger weitreichende Regelungen, etwa in Nordrhein-Westfalen, das nicht den Betrieb, sondern lediglich "Zusammenkünfte in Sportvereinen, sonstigen Sport- und Freizeiteinrichtungen" verbietet, oder aber in Baden-Württemberg, in dem sich das Betriebsverbot nur "auf Sportstätten in geschlossenen Räumen" bezieht. Diese unterschiedliche Handhabung in den einzelnen Ländern hat auf Golfanlagen zu Verunsicherung geführt.
 
Mit dem offensichtlichen Ziel einer bundesweiten Vereinheitlichung geltender Regelungen haben sich die Bundesregierung und Regierungschefinnen und Regierungschefs der Bundesländer am gestrigen Tag darauf verständigt, den "Sportbetrieb auf und in allen öffentlichen und privaten Sportanlagen, Schwimm- und Spaßbädern, Fitnessstudios und ähnliche Einrichtungen" für den "Publikumsverkehr" zu schließen. Den vollständigen Text der Vereinbarung finden Sie unter folgendem Link: 
 
https://www.bundesregierung.de/breg-de/aktuelles/vereinbarung-zwischen-der-bundesregierungund-den-regierungschefinnen-und-regierungschefs-der-bundeslaender-angesichts-der-coronaepidemie-in-deutschland-1730934
 
Vor ihrem Wirksamwerden bedarf diese Vereinbarung allerdings noch einer Umsetzung in den einzelnen Ländern, die kurzfristig – sehr wahrscheinlich bereits am morgigen Mittwoch, den 18. März 2020 – zu erwarten ist und die auf Grund des unterschiedlichen Verwaltungsaufbaus durch verschiedene Rechtsakte, etwa in Form einer sog. Allgemeinverfügung oder mittels Landesverordnung, erfolgen kann. Ungeachtet dessen ist ohne Zweifel davon auszugehen, dass Golfanlagen als "Sportanlage", oder jedenfalls als "ähnliche Einrichtung", im Sinne der o. g. Vereinbarung sowie bereits bestehender Regelungen anzusehen sind und daher von Betriebsverboten betroffen sind oder sein werden. Entsprechende Untersagungen, denen unbedingt Folge zu leisten ist, betreffen den kompletten Spielbetrieb auf Golfanlagen. Lokale Behörden, z. B. Ordnungsämter, überprüfen dies nach Kenntnis des DGV bereits vor Ort.
 
Die Durchführung platzpflegerischer Arbeiten bleibt nach Überzeugung des DGV von den oben genannten Verboten unberührt. So stellt die Vereinbarung zwischen Bundes- und Landesregierungen mit der Wortwahl "Für den Publikumsverkehr zu schließen sind…" auf den Besuch der Sportstätte durch Kunden und Mitglieder, nicht aber auf Maßnahmen zum Erhalt der Golfanlage, ab. Einer gesonderten Betrachtung bedarf auch der Betrieb einer Gastronomie, der momentan nicht generell untersagt ist. Hier sind die Länder durch o. g. Vereinbarung angehalten, Regelungen zu erlassen, die bspw. Öffnungszeiten und Tischabstände betreffen.  
DGV-Bulletin Nr. 2/2020  vom 17. März 2020
 
Die Entwicklungen dieser Tage sind von großer Dynamik geprägt. Was heute gilt, ist morgen möglicherweise überholt. Es ist daher unumgänglich, regelmäßig und genau die für Sie vor Ort im Einzelnen gültigen Bestimmungen, zur Zeit täglich, zu überprüfen (z. B. Webseite der Landesregierung, Gesundheitsministerien und sonstigen zuständigen Behörden). 
 
Weitere Informationen enthält das DGV-Bulletin Nr. 1/2020 vom 16. März 2020, das per Rundmail versandt wurde und im DGV-Serviceportal auf der Startseite heruntergeladen werden kann. Neben unseren Rundmails, stehen Ihnen stets die aktuellen Informationen des Verbandes im DGV-Serviceportal zur Verfügung.
 
Spirit und Etikette prägen unseren Sport und in diesem Sinne rufen wir Sie auf, bei allen anstehenden Entscheidungen auch unserer aller gesamtgesellschaftlichen Verantwortung gerecht zu werden.
 
Hinweis:
 
Die in diesem Infoblatt und seinen Anlagen gegebenen Hinweise enthalten eine allgemeine Beurteilung der betreffenden Rechtsfrage bzw. Rechtslage. Sie kann eine Rechtsberatung im Einzelfall nicht ersetzen. Eine Gewähr kann nicht übernommen werden.

Wiesbaden, den 17. März 2020
 
DEUTSCHER GOLF VERBAND e. V.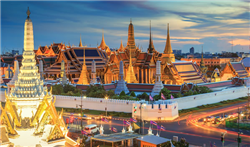 What's more, with weather conditions in Thailand clear and sunny on a daily basis, the country's top layouts in peak condition, and tourist crowds thinned out, many golfers are discovering that there has rarely been a better time to sample the nation's incredible golf offerings.
The concern about the COVID-19 virus, has dominated headlines worldwide, has made it a challenging start to 2020 for the tourism industry globally.
Amid ongoing uncertainty about the illness, many visitors have reconsidered plans to visit Asia. Airlines have been forced to cancel flights while hotels around the region are reporting reduced occupancy.
TAT is pushing back against the climate of panic using the hashtag #wefightcovid19, as a theme as it drives home the message that Thailand has put the utmost effort to fight the virus.
Golfers too appear to be taking the virus situation in their stride. According to Golfasian, only 4.5% of confirmed bookings to Thailand have been cancelled due to the virus.
Mr. Mark Siegel, Golfasian Managing Director commented "We had 4,200 golfers on the ground between January and March, including 87 large groups of over 10 people. Golfers are a resilient bunch, and anyone who plans to travel to Thailand at this point can expect to have a great time."
Indeed, clients currently enjoying a dream golf vacation in Thailand are being duly rewarded with a range of persuasive benefits.
All of Thailand's golf courses are open for play, and there are no long queues or crowds at even the most sought-after layouts. Locker rooms are blissfully unoccupied, while service in clubhouse restaurants is prompt and gracious.
Many of the country's golf courses are known for being immaculately groomed – even during busy periods. With visitor traffic down on its normal volume, these tracks are looking and playing as well as they ever have.
Off the course, the situation is just as agreeable. Hotels throughout Thailand are tabling some incredible deals with most offering low season rates a month ahead of schedule along with other specials.
Mr. Tanes Petsuwan, Deputy Governor for Marketing Communications said "TAT is delighted to know that golfers from around the world continue to choose Thailand as one of their preferred golf destinations and that only very few have cancelled their trips."
Golfasian, which has been a market leader in golf tourism since its inception in 1997, is adopting a measured, practical approach to the COVID-19 virus. While the operator encourages clients to take sensible precautions; such as, washing their hands, it is pressing ahead with a "business as usual" approach.
It has two golf tournaments planned for March in Thailand – one in Pattaya and one in Hua Hin. Its staff, meanwhile, are shuttling throughout the region between Vietnam, Cambodia, Indonesia, Malaysia and Thailand.
"Golfasian is here for the long term," added Mr. Siegel. "We have been through tsunamis, floods, riots, airport closures, and will still be here after the virus runs its course."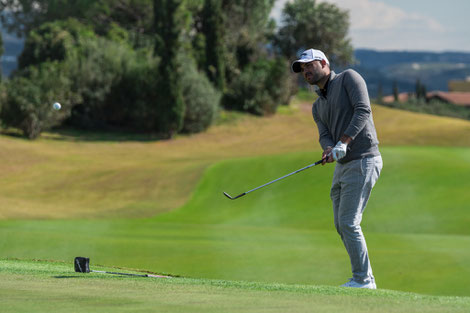 Israeli professional Asaf Cohen took the top honour at the fourth annual Messinia Pro-Am at Costa Navarino, in Greece - a destination he described as "amazing".
The PGA of Israel pro won by three shots from his rivals and used the experience of a previous play-off defeat at the venue to focus his mind.
He said: "I am very happy. Two years ago, I was close and lost in a play-off. This time I did not feel good with my swing, but my score was low, and I just tried to stay in the game and to make birdies when I had the chance."
Cohen's two rounds of 66 on the Robert Trent Jones Jr-designed Bay Course, and 68 on the Bernhard Langer and EGD-designed Dunes Course gave him an overall eight-under-par total of 134.
He almost made a clean sweep of the prizes, too, with his team of amateurs - Igor Pyatiagorsky, Joseph Levy and Mendy Elbaz - finishing second on countback to Team Bossert, which comprised Swiss pro André Bossert and amateur teammates Richard Dillon, Dorian Huber and Iban Soroa.
Finishing second in the team competition did not dampen Cohen's enthusiasm for the event or for Costa Navarino as a destination.
"Everything is amazing here: the courses are nice, good condition, the accommodation at The Westin Resort Costa Navarino is so good," he added.
"Every time I come with a group they say 'please, let's come again next year' - and, for sure, we come again next year. It's my favourite event of the year. At this time of the year in Europe, it's very difficult to find courses in good condition, but here the courses are amazing. The best we can ask for. And I hope I can play more tournaments here."
Amateurs and professionals were in good hands at the event as the celebrity guests included Germany's FIFA World Cup-winning goalkeeper Sepp Maier and the designer of the Bay Course, Robert Trent Jones Jr.
Maier, now 75, said: "Costa Navarino is amazing. You have great landscapes and beautiful courses, so I have everything I need here. It's my first time in the Messinia Pro-Am and everything is organised perfectly - the only thing I need to take care of is my golf game … and that's difficult."
And Trent Jones added: "This is memory lane for me. A lot of memories came floating back … memories of Captain Vassilis Constantakopoulos, whose dream this was.
"And today I'm creating new memories by playing in a competition here which I've never done before. The course is in excellent condition; I believe it's getting better and better and I complimented the superintendent on his work here.
"Obviously, when I first came here, Costa Navarino was not a golfing destination. Now they have two courses, which have been operating for 10 years, and are building two more courses, so this will make it even more special for people."
Players and guests were accommodated at the Westin Resort Costa Navarino, a multi-award-winning five-star resort, and enjoyed several memorable social occasions away from the courses, as Costa Navarino - the prime, sustainable destination in the Mediterranean - teed off the European golf season in some style.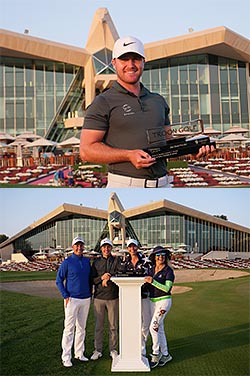 The Troon Abu Dhabi Pro-Am 2020, took place on all three Troon Abu Dhabi courses, starting at the stunning Gary Player-designed Saadiyat Beach Golf Club, then Yas Island course Yas Links Abu Dhabi and finally, the 'Home of Champions'  Abu Dhabi Golf Club. There were 25 teams competing with a strong line-up of professionals that consisted the likes of: former European Tour winners, current Ladies European Tour players and MENA Tour Professionals. The event, which is sanctioned and refereed by the Confederation of Professional Golf, was a source of great drama and fantastic performances across the three championship courses.
With it only being a month since the Abu Dhabi HSBC Championship presented by EGA, a Rolex Series Event was played at Abu Dhabi Golf Club, the course was in immaculate condition and was a true test of golf. On the final day of the Tournament it was defending champion Busher that put himself in pole position for victory after going on a four-hole birdie run from the 2nd hole  followed by another birdie on the 8th to leave him five under par for the front nine.
It was an exhilarating finale with Busher and Heraty both tied at the top but with Heraty missing a crucial putt on the 17th, it gave Busher hope going into the final hole of the tournament. Busher handled the pressure impressively, holing a slippery putt for birdie on the 18th Green leaving Heraty under pressure just one shot back as he played the famous last hole in front of the clubhouse crowd. Heraty couldn't quite make his birdie to tie the lead meaning Busher was crowned Champion yet again!
Francisco de Lancastre David, Cluster General Manager at Abu Dhabi Golf Club, Saadiyat Beach Golf Club and Yas Links Abu Dhabi, commented after tournament: "The Abu Dhabi Pro-Am is a highly anticipated event here in Abu Dhabi and since its inception we've seen it go from strength to strength. Golfers who enter can look forward to an unforgettable tournament experience in peak season.
"I would also like to say, what an incredible victory for Robbie Busher for the second year running. To shoot a final round of 6-under par (66) around this golf course,  to beat his fellow friend and MENA Tour Professional Joe Heraty who played so well by just one shot, it was a well-deserved win and a pleasure to crown him our Champion yet again!"
As well as three days of competition, participants also enjoyed the 5* Golf Hotel of The Westin Abu Dhabi Golf Resort & Spa, exceptional culinary delights throughout the Welcome Cocktail, Lunches and Gala Dinner, and the additional experience of Go Karting at the world famous Yas Marina Circuit.
With the tournament season extending to March; golfers and tourists have the opportunity to visit Abu Dhabi to hone their skills and enjoy the action on and off the course. With three courses available to them, including Abu Dhabi Golf Club, Yas Links Abu Dhabi and Saadiyat Beach Golf Club, it's a golfer's paradise. Although golf has made the headlines in Abu Dhabi recently, visitors should not forget about the incredible attractions including Louvre Abu Dhabi, Sheikh Zayed Grand Mosque and the Yas Island attractions.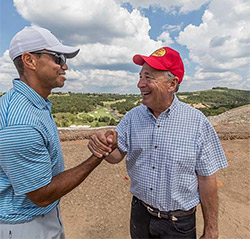 Much beloved for its live entertainment, welcoming atmosphere, and dozens of leisure attractions, Branson is increasingly becoming known as one of America's best golf destinations.
Located 20 minutes from the Arkansas border in southwest Missouri, Branson has added several new golf courses in the recent past, including three in the past three years. There are now 10 diverse yet complementary courses that golfers can choose from, all are open to the public and close to one another.
The newest course to debut may be the most exciting yet. Named Payne's Valley, it's an 18-hole championship course paying homage to Payne Stewart, the legendary former PGA TOUR player who grew up in nearby Springfield, Mo.
Designed by Tiger Woods and his golf architecture company, TGR Design, in tandem with Big Cedar Lodge and Bass Pro Shops Founder Johnny Morris, Payne's Valley features an extra hole for settling bets that is called the "Big Rock at Payne's Valley™."
The sprawling, pristine layout will open 13 holes for play on March 6, with a $195 greens fee. To book tee times at Payne's Valley, call 800-225-6343. The remaining holes are expected to be ready for play this summer, when a Grand Opening will herald their completion.
Based on media visitor reviews thus far (10 holes were open for preview play last fall), Payne's Valley is an outstanding layout that caters to the best players as well as those less skilled. The course design features a wide variety of hole types, undulating terrain, Ozarks beauty, immaculate conditions, and the ability to play the ball along the ground virtually throughout (minimal forced carries).
That Payne's Valley has garnered early critical acclaim should not come as a surprise given that most Branson Golf courses have garnered "best-in-kind" ratings by local and national media. In addition to Payne's Valley, Branson Golf courses include Buffalo Ridge Springs (Tom Fazio/Johnny Morris), Branson Hills (Chuck Smith/Bobby Clampett), Ozarks National (Bill Coore and Ben Crenshaw), LedgeStone (Tom Clark), Top of the Rock (Jack Nicklaus), Mountain Top (Gary Player), Thousand Hills (Bob Cupp), The Pointe, and Holiday Hills.
"Branson offers a variety of golf courses, with layouts and price points to suit every taste," said Lynn Berry, Branson CVB, Director of Communications. "Branson has become one of the most compelling places to play golf in the world."
A Bill Coore and Ben Crenshaw creation, 18-hole Ozarks National debuted in May 2019. Mountain Top, a walking only, 13-hole course, opened on August 31, 2018. They join Payne's Valley and two other golf courses at remarkable Big Cedar Lodge. The award-winning resort has garnered "Best Midwest Resort" by Travel + Leisure readers several times.
Branson Golf provides a first-class collection of courses, a tailor-made place for intrepid travelers who love exploring destinations with excellent places to place, coupled with an abundance of leisure, lodging, meeting, event, family, and dining options.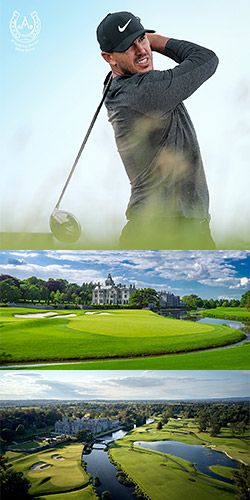 Four-time Major winner joins field as eight of the world's top 10 now confirmed for Adare Manor
With six months to go until the eagerly-anticipated sixth staging of the JP McManus Pro-Am, world no.1 Brooks Koepka has been announced as the latest golfer to join the illustrious field headed for Adare Manor. The 29-year-old has been the name on everybody's lips since capturing the 2017 US Open, and the Florida native has won at least one Major championship in each of the last three seasons, en route to the summit of golf's world rankings.
Koepka is the latest in a long list of players to join a line-up also including Tiger Woods, Rory McIlroy, Phil Mickelson, Dustin Johnson, Justin Rose, Niall Horan and Mark Wahlberg in Adare, Co. Limerick, next summer. Eight of the world's top 10 players have now been confirmed for the two-day event, July 6th & 7th this year.
It will be a JP McManus Pro-Am debut for Koepka, who emerged from the Challenge Tour and European Tour in 2015 to land the Waste Management Phoenix Open on his side of the pond. That was merely a taste of what was to come from the 29-year-old, whose huge distance off the tee and superb all-round game have seen him become the dominant player in the men's game over the past three years. After winning his maiden Major title at the 2017 US Open, Koepka went up another level in 2018 and a second US Open, a USPGA Championship and the 2019 USPGA Championship were added to his trophy cabinet. Indeed, Koepka's 2018 US Open – USPGA Championship 'double' was the first since Tiger Woods in 2000, while that 2019 triumph in Bethpage saw Koepka become the first golfer in history to hold back-to-back titles in two Majors simultaneously.
Pro-Am host Mr. JP McManus said he is delighted Koepka will be at Adare Manor in July. "It's fantastic for the Pro-Am that Brooks has committed to the event and I extend our sincere thanks to him for doing so. It promises to be very special for the spectators to see a player of his calibre in action this July and we are also extremely fortunate to have eight of the world's top ten golfers confirmed to participate."
The Pro-Am takes place July 6th-7th 2020 at the Tom Fazio redesigned Golf Course at Adare Manor. The course, along with the Adare Manor Hotel, reopened in 2017 after an extensive refurbishment which earned the hotel the prestigious 'Hotel of the Year' award in the Virtuoso 'Best of the Best Awards 2018' and the '#1 Resort in Europe' in the Condé Nast Traveler Reader's Choice Awards 2019.
Once again, charitable organisations in the Mid-West will benefit from the Pro-Am, with millions raised since the event was first held in 1990. Please note tickets for the event are sold out.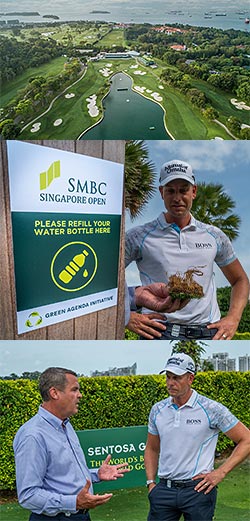 Major Champion and multiple Tour winner, Henrik Stenson, has been inspired by a global environmental campaign this week from SMBC Singapore Open host venue, Sentosa Golf Club.
The golfing superstar, who is playing in his second Singapore Open this week, caught up with the team at Sentosa Golf Club to discuss the role golf can play in stopping the effects of climate change and learn more about their latest environmental campaign, called GAME ON.
It's an issue becoming ever more relevant for Stenson, who recently unveiled his own golf course design intentions with the opening of a new 18 hole course at Österåker Golf Club, north of Stockholm.
Of the eco-friendly measures he was introduced to by Andrew Johnston, General Manager and Director of Agronomy at Sentosa Golf Club, Stenson was particularly impressed by the club's plans for a food and horticultural digester, which can grind down waste to be used as fertiliser on the golf courses.
Stenson said: "That's unbelievable, super impressive. So, when you're playing your shot and you take a divot who knows what might be in there!
"The water savings through the single head sprinkler system is also pretty neat. It's a massive saving and something I will definitely consider in my future course designs. At my first course we're already saving water by carefully monitoring the rough areas we grow up, but there's potential for loads for more efficiency."
It's model that aims to educate and inspire the global golfing community, creating a more socially conscious industry and consumer, who will be better prepared to introduce modern sustainability practices that will reduce golf club's environmental impact, as well as improving the quality of facilities on offer throughout the world.
The model, which will become available in March as a free downloadable toolkit from the Sentosa Golf Club website, has been developed by one of the world's leading agronomists, Andrew Johnston, General Manager and Director of Agronomy at Sentosa Golf Club, who has more than 30 years of experience in golf operations. Johnston is also one of the leading figures in the golf industry when it comes to sustainability, helping Sentosa to become one of the most recognised eco-friendly golf facilities in the world through the measures he has implemented.
In recent years, Sentosa Golf Club has increased exposure for its own sustainable initiatives through the development of its #KeepItGreen campaign, which launched at the 2018 SMBC Singapore Open. Under its umbrella, which now includes GAME ON, the club continues to undertake wide-ranging actions to reduce its environmental footprint, both on and off the course.
Speaking about the launch of GAME ON this week at the SMBC Singapore Open, Andrew Johnston, General Manager and Director of Agronomy at Sentosa Golf Club, said "GAME ON will target the relevant issues that both golf and the world faces in its fight against climate change. Sentosa Golf Club is proud to be at the forefront of this campaign and hope to create a legacy with golf's leading organisations and community that will have a huge bearing on our future.
Being able to launch the GAME ON campaign at an event like the SMBC Singapore Open is crucial to allowing us to spread our message to a wider international audience and encourage change within the game of golf.
Henrik Stenson added: "Spending time at Sentosa Golf Club this week has definitely made me think more about the importance of sustainability in golf course design. Their campaign is certainly inspiring the world of golf to front up, take action, and play its part in stopping the very real threat of climate change. This sport should act now, and I'd say it's very much game on for the golf industry.
"Some of the modern-day sustainable practices implemented here by Andrew and his team are mind blowing. I'm impressed with their willingness to share this knowledge through the campaign, educate and inspire others. Many of the measures are so simple, which I can take and utilise for my first golf course design, and the ones I have planned for the future.
"What the club is doing here deserves huge credit and praise. They are at the forefront of the golf industry and an example to us all with their green agenda. It's amazing to see a golf club so dedicated and committed to making an impact on the world stage."
The 2020 SMBC Singapore Open, which is at the halfway stage, is the one of the biggest tournaments on the Asian Tour schedule this year, with Stenson joined by the two other 2016 Rio Olympic medallists, Justin Rose and Matt Kuchar, who are both two shots off the lead. That lead is currently held by defending champion, Jazz Janewattananond, who has clearly been enjoying his time on Sentosa's Serapong course once again this week.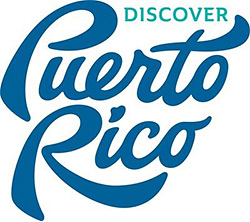 The St. Regis Bahia Beach, designed by Robert Trent Jones Jr. (2008)
TPC Dorado Beach, East Course, by Robert Trent Jones Sr., renovated by RTJ Jr. (2011)
Palmas del Mar, Flamboyan Course, designed by Rees Jones (1998)
Royal Isabela, Links Course, designed by David Pfaff with Charlie and Stanley Pasarell (2009)
Coco Beach Golf Club (Hyatt Regency Grand Reserve), Championship Course, Tom Kite (2007)
Palmas del Mar, Palm Course, designed by Gary Player (1974)
The courses are located throughout the Island – from the northwestern tip to the East Coast – with several in northeastern Puerto Rico near capital San Juan. Accentuating tropical splendor and remarkable ocean views, all six are renowned for their first-class service and inspirational settings. There are 18 courses in Puerto Rico, all open to the public.
"There are more than 250 golf venues in the Caribbean and Mexico" said Leah Chandler, Discover Puerto Rico, Chief Marketing Officer. "Golfweek selecting six Puerto Rico courses for this best-of acclaim illuminates the collective excellence of our golf courses and resorts."
To determine the "best-of" rankings, more than 800 Golfweek course raters continually evaluate courses and rate them based on 10 criteria annually.
Puerto Rico is an enchanting destination where history, culture, gastronomy, nightlife, beaches, hotels and resorts abound. It requires no passport for American citizens, is bilingual, uses the U.S. dollar for currency, and is the air hub of the Caribbean. There are more than 4,000 restaurants, an average of 200 daily flights via 24 airlines, and the lodging venues range from top hospitality brands to being named a top 10 Airbnb world destination.
More than 1,000 media from some 25 countries have made plans to attend and report from the 2020 PGA Merchandise Show. Golf Channel will broadcast Morning Drive live each day from the PGA Show to a worldwide audience; SiriusXM PGA TOUR Radio network will originate more than 30 hours of live and recorded programming from the PGA Show and CBS Sports HQ will be streaming live each day from the Show Floor. Golf enthusiasts also can follow the latest daily news from the PGA Merchandise Show  and through #PGAShow in social media.
As its Centennial celebration winds down, Pebble Beach Company looks to the future, announcing today it has entered into a partnership with Tiger Woods and his TGR Design firm to design a new short course on the former site of Peter Hay Golf Course.
"Pebble Beach has always been a special place to me," said Tiger Woods. "It's an honor for TGR Design and me to partner with Pebble Beach Company to design a new short course at such an iconic location."
Named for the former, long-time head professional at Pebble Beach, the Peter Hay Golf Course has been a focal point of the golf-centric community since its opening in 1957. Among its many uses, it has served as the home course for generations of young golfers and host to dozens of junior tournaments and charity events annually.
"Peter Hay's founding vision for this course aligns perfectly with TGR Design's ideals - introducing new players to the game, bringing families together, and providing a fun golf experience for players of all abilities," said Woods. "We at TGR Design look forward to building on and enhancing this vision with our redesign, which will incorporate more variety into the hole lengths and shot options, add more puttable areas within the green surrounds, and take advantage of the spectacular ocean views."
Pebble Beach Company's goal with the redesign is to elevate the year-round quality of its short course to that of its other golf courses (Pebble Beach Golf Links, Spyglass Hill Golf Course, The Links at Spanish Bay, and Del Monte Golf Course). In addition, the new short course will leverage the first-class amenities of the adjacent Pebble Beach Golf Academy, and offer an incredible food and beverage venue with expansive ocean views. The experience will be a "can't miss" for golfers of all ages and abilities.
"We are thrilled to partner with Tiger Woods and TGR Design to transform the Peter Hay site into a world-class short course," said Bill Perocchi, Chief Executive Officer of Pebble Beach Company. "Tiger Woods and TGR Design are the perfect partners for this project, given Tiger's commitment to youth golf and experience in developing fun, creative, and playable courses for golfers of all levels."
The project is expected to take less than a year to complete, with a Grand Reopening targeted for the fall of 2020. Pebble Beach Company and TGR Design look forward to sharing more details on the design and reopening date in the coming months.

European Tour's best newcomer Robert MacIntyre will be joined by tournament winners Christiaan Bezuidenhout, Guido Migliozzi, Erik Van Rooyen, in addition to Adri Arnaus and Matthias Schwab, at Emirates Golf Club
Hot on the heels of being named European Tour Rookie of the Year, Scotsman Robert MacIntyre has added his name to a world-class OMEGA Dubai Desert Classic field, where he will be joined by Christiaan Bezuidenhout, Guido Migliozzi and Erik Van Rooyen, who all claimed maiden European Tour titles in 2019.
The crop of rising stars will be joined at Emirates Golf Club by Adri Arnaus and Matthias Schwab, who themselves have both come close to a first victory this season, en route to finishing 41 and 17 on the Race to Dubai, respectively.
All six will arrive at Emirates Golf Club looking to emulate the success of defending champion Bryson DeChambeau, who will return to Dubai alongside fellow winners Rafa Cabrera Bello, Sergio Garcia, Haotong Li, Henrik Stenson and Danny Willett. In addition, Tommy Fleetwood, Matt Fitzpatrick, Tyrrell Hatton, Ian Poulter, Matt Wallace and Lee Westwood are all set to inject their own star quality into the 31st edition of the event from 23-26 January.
Following a stellar amateur career, MacIntyre has impressed since earning his card through last year's Challenge Tour Rankings, coming close to a maiden victory on several occasions – including runner-up finishes at both the British Masters and Made in Denmark. The left-hander will therefore hope to rubber stamp his rookie accolade with a first title very soon and the OMEGA Dubai Desert Classic will be one of the first opportunities for him to do so in 2020.
"This year really couldn't have gone much better," said the 23-year old MacIntyre, who finished in a tie for sixth on his first Major appearance at the Open Championship earlier this year. "I've come close to winning on a few occasions, which has been a great experience. I learned a lot each time and feel it is just a matter of time until I put it all together and win. If that were to be in Dubai, it would be amazing. The Scots have a pretty good record there, so I'd love to follow on from Stephen (Gallacher) and Colin (Montgomerie) by putting my name on the trophy too."
Much like MacIntyre in 2019, Van Rooyen had spent much of the previous 18 months knocking on the door of a first European Tour title, which subsequently came earlier this year at the Scandinavian Invitation. Rubber stamping his status as one of the Tour's brightest young stars, the 29-year old has backed that up with three runner-up finishes and seven further top-10s, resulting in a career-best 10th place finish on the Race to Dubai.
"This has been a great year, but I hope it's just the beginning," said Van Rooyen, who graduated from the 2017 Challenge Tour Rankings. "To win in Sweden was an amazing moment in my career, but I have been just as pleased with the consistency I have shown this year. I want to build on this in 2020 and a win in Dubai, following in the footsteps of Ernie Els, would be amazing. I grew up watching him win all over the world and it would be great to achieve even a fraction of that myself."
Migliozzi, fresh from a highly impressive first European Tour campaign, burst onto the scene this season. Claiming two victories in almost as many months, taking top spot at both the Magical Kenya Open and Belgian Knockout en route to 40th place on the Race to Dubai, the Italian will arrive in the UAE looking to kickstart his sophomore season in style by adding another title to his burgeoning resume.
"I cannot wait to play at Emirates Golf Club," said the 22-year old, who would become the first Italian to win the OMEGA Dubai Desert Classic title. "This has been an incredible first season, but I'm not going to stop here. I want this to be the start of a long career and the more I play in tournaments of this stature, the better I will get. I have not played in this event before, but I have heard great things, so I can't wait to get going in January."
It has been a roller-coaster journey for Bezuidenhout to get to this point in his career, but a victory at the Andalucia Masters back in June was a great example of triumph over adversity. His victory was no flash in the pan, however, as the South African racked up an additional five top-10 finishes and now sits as high as 90th in the Official World Golf Ranking.
Rounding out the crop of emerging talent are Spain's Adri Arnaus and Austria's Matthias Schwab. The former has posted six top-10 finishes in 2019, including runner-up finishes in Kenya and the Czech Republic, while the latter narrowly lost out in a recent six-man play-off in Turkey – one of 10 top-10 results in just his second full season on the European Tour.
With the four-day event set to be bigger and better than ever, offering an enhanced hospitality experience, contemporary food and beverage offers and a rejuvenated kids' zone, in addition to a truly world-class field, this is the perfect time to book daily, season or Terrace Hospitality tickets with prices starting from AED75.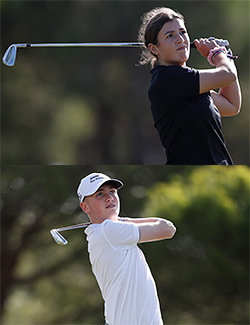 The competitors in the Justin Rose Telegraph Junior Golf Championship were stunned on Wednesday night when the man himself made an unannounced ¬appearance at Quinta do Lago in Portugal before imparting his invaluable, world-class advice.
Rose will be back at the Algarve resort today/Thursday/Nov 14 to watch first-round leader Ben Schmidt, the 17-year-old from Rotherham, who shot an opening 68 to lie three ahead of nearest challenger Jacob Kelso after the first round of the 54-hole event.
On a day when the elements swung from drizzle to blazing sunshine, Schmidt, the world amateur number eight who has won the Brabazon Trophy and Carris Trophy this year, looked in complete control on Quinta do Lago's North Course.
On the 10th, he drove his ball behind a tree before ¬ambling up and saying: "Perfect, eh?" From 116 yards – two yards to the tree – he conjured a lob wedge to 12 feet and holed for a three.
"You have to putt well here and I putted really well," Schmidt said. "Being in the lead is something to -embrace, although I don't really think about it too much.
Kent's Kelso rolled his eyes when told after his fine 71 that Schmidt had "posted a good one". "When does he ever post a bad one?" he said with a laugh.
Also in the final three-ball will be Hugh Adams, who is in a tie for third on level par alongside Devon's Craig Passmore. It was a notable effort, considering that the Worcestershire player is the youngest in the boys' field at 14.
In the girls' event, Jess Baker had plenty to celebrate. The 17-year-old from Newcastle has signed up to join the University of Central Florida next year and posted a one-over-par 73 to take a two-shot lead over a group in second, comprising Mimi Rhodes, Rafiah Banday and Carmen Griffiths.
After an afternoon on the range and in the pool at this Algarve resort, the juniors ventured out for what they thought was a casual evening eating pizza. However, without any fanfare, Rose suddenly appeared and gasps filled the air. The world No 8, who is generously sponsoring this tournament for the first time, spoke of his excitement for today's action.
"It was a brilliant day for me anyway," Baker said. "But it's just got even better."
The Justin Rose Telegraph Junior Golf Championship, which is supported by the R&A, European Tour Foundation and England Golf, is open to any juniors aged under-18 at midnight on January 1, 2019, with the finals set to be televised by Sky Sports later this year.
Located just 15 minutes away from Faro airport, Quinta do Lago is renowned among Europe's elite golf, sports and family destinations and, with a combination of world-class golf and lifestyle facilities, is the perfect choice for a sporting break.
As well as three 18-hole championship golf courses – the North, South and Laranjal – and outstanding practice facilities, guests can stay in shape at the state-of-the-art performance centre The Campus, a world-class sports hub designed for professionals and amateurs alike to keep fit.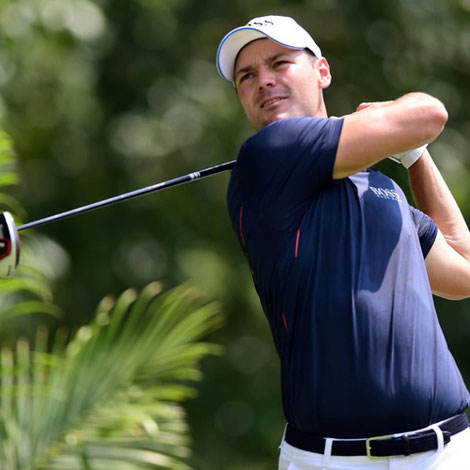 A star-studded field is set to tee it up at this year's Portugal Masters after former World Number One Martin Kaymer, 2020 Ryder Cup Captain Padraig Harrington, four-time European Tour winner Matt Wallace and 2017 Portugal Masters champion Lucas Bjerregaard all confirmed their attendance at Dom Pedro Victoria Golf Course, from October 24-27.
The quartet join a field which includes a host of European Tour winners and Ryder Cup players as the 2019 season reaches its climax with just four events left to play following the Portugal Masters.
Kaymer, who won the U.S. Open Championship at Whistling Straits in 2010, will make his first appearance at the Portugal Masters since 2015. The German, who has played in four Ryder Cups, has a quartet of top-20 finishes this season and is looking to secure his place in the final three events on the 2019 Race to Dubai.
"It's an event I've always enjoyed playing," said Kaymer. "The move to October has given me the opportunity to add it to my schedule again.
"I've had some encouraging results this season, but it's my goal to make the last three tournaments on the Race to Dubai, so Portugal gives me a great opportunity to take some momentum into those events."
The Premium Golf NZ Summer Golf Experience Series is a two day international event that will be played December 29-30th at Gulf Harbour Country Club, New Zealand.
Gulf Harbour was built in 1997 and hosted the World Cup of Golf in 1998 followed by New Zealand Opens in 2005 & 2006. A championship tour quality course, the back nine offers tremendous scenic views and golf holes that are truly world class.
The two day event is open to New Zealand and International golf visitors
The format will be stableford on Day 1 and Gross and Net on Day 2 plus stableford for two day competitors. Shared carts, tournament gift bag, daily prizegiving including the major prizegiving and a buffet dinner on Day 2 is included in the entry fee. There will also be daily hole in one competitions and merit prizes for Nearest the Pin, Long Drive, Twos.
Merit commerative trophies will be given to the best New Zealand, Australian and International golfers - both men and women.
The $200 entry fee (both days) is complimentary to international golfers who book a Premium Golf NZ signature golf tour with inclusive dates. PGNZ offers a number of standard and bespoke packages around New Zealand to all major golf courses including Top World 50 course Kauri Cliffs in the nearby Northland region and all the way down the country to the Jack Nicklaus signature design Kinloch Club in Taupo to Cape Kidnappers in the Hawkes Bay and Jacks Point & The Hills in Queenstown.
Contact Linton at PGNZ for further information.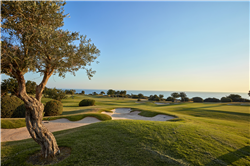 It's the  second year attending the IGTM as the PGA National Cyprus showcasing our 5-star Resort and Golf Course.
'We are very excited for attending  again together with our fellow partners, Argentario Golf Resort (Italy), Czech Republic (The Oaks), England (The Belfry), Ireland (Slieve Russell), Poland (Modry Las), Scotland (Gleneagles) and Turkey (Antalya), Russia (Zavidovo).' A portfolio of exceptional resorts all being part of The PGA.
Nestled in the midst of a protected forest and overlooking the Mediterranean Sea, the award winning 5-star Aphrodite Hills Resort is located on two plateau and commands breathtaking views of the legendary birthplace of Aphrodite, the Greek goddess of love.
This idyllic and fully integrated Resort offers a diverse range of first-class facilities including luxurious accommodation, world class sports facilities, fine dining, relaxation and entertainment.
With stunning views of the Mediterranean Sea and an exquisite setting amongst natural vegetation, the Resort is home to the Aphrodite Hills PGA National Golf Course. Visually spectacular, the course expands through indigenous olive and carob trees and is built on 2 plateaux separated by a dramatic ravine with outstanding views over the Mediterranean. The eco friendly layout has been awarded as Green Club and is a GEO-Certified Course that participates in an on course programme to continuously improve sustainability.
The Aphrodite Hills Hotel by Atlantica offers a first-class level of service for the discerning traveler. Rooms and suites offer the ultimate in luxury and include a selection of sensational 'swim-up' rooms. The hotel offers 290 luxury rooms with a variety of accommodation options, some overlooking the sea and the golf course.
Visitors wishing for the privacy of self-catering rental accommodation can choose from a variety of Holiday Residences properties. Short and long-term apartment and villa rental is available, and a dedicated team are onsite to ensure clients have everything they need.
The Retreat Spa by Atlantica offers something for everyone. With a fitness centre, swimming pool, extensive spa treatments, a hairdressing saloon and a Juice bar healthy restaurant.
At the heart of the Resort, the Village Square Restaurants by Atlantica offer something for all tastes. A plethora of fine eating establishments include: the popular 'Pithari Tavern' serving traditional island cuisine and local meze; 'Gate to India' offering innovative Indian cuisine; 'Anoi Pub & Bar' with an extensive variety of beers, 'Zimi Trattoria' serving assorted medley of salads pizzas, fresh pasta and other classic Italian dishes and the traditional Cypriot kebab house 'Ladi & Rigani'. The Aphrodite Hills Golf Clubhouse offers elegant dining experience, serving a rich breakfast every morning but also authentic cuisine.
Aphrodite Hills Resort can be easily accessed from Paphos Airport by car in just 15 minutes whilst Larnaca Airport is just over an hour away.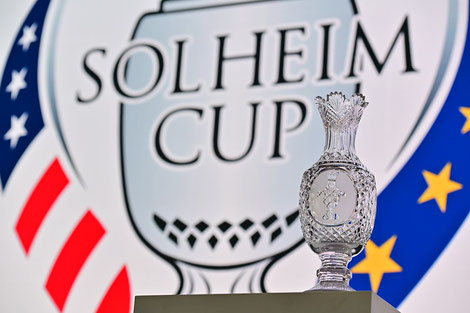 On the eve of becoming host venue of The 2019 Solheim Cup (September 9-15), Gleneagles, the world-famous Scottish hotel and sporting estate, has staged a hugely successful launch session of love.golf, a pioneering social group coaching programme exclusively for women.
As part of Gleneagles' ongoing commitment to make its world-class facilities more accessible to everyone, beginner through to aficionado, it invited 20 enthusiastic females, many of whom were first-timers, to be part of an introductory session on the award-winning hotel's Pitch and Putt Course.
Overseen by Head PGA Golf Professional, Andrew Jowett, and guest love.golf coach from West Kilbride Golf Club, Linzi Dye, participants embraced the engaging approach, which is based on the academic study of award-winning Fellow PGA Professional and love.golf founder, Alastair Spink.
By adding social group coaching to the many routes golfers and enthusiasts can experience the game, Gleneagles continues to lead the industry by offering a range of innovative coaching programmes and events.
This is headlined by The Gleneagles Foundation, in its fourth year, that supports young and aspiring elite players. From six-years-old and upwards, the 850-acre Perthshire estate also stages Wee Eagles Camps in school holiday periods to inspire boys and girls into the game. These initiatives are supported by sell-out Junior and Women's Open competitions, the latter attracting over 150 participants at each event.
Following the love.golf session, Andrew Jowett, Head PGA Golf Professional at Gleneagles, commented: "While many non-golfers may perceive golf to be difficult to learn, by using the love.golf approach, this introductory session was able to demonstrate how inclusive, informal and engaging golf can be when shared with friends or colleagues."
Alastair commented: "love.golf is about learning together and getting out onto a golf course as soon as possible, not spending hours hitting golf balls on the range. Research shows that women who participate enjoy a sense of togetherness, a relaxed format, unexpected enjoyment and a boost in confidence.
"We are proud to introduce this concept to Gleneagles at a time when the female game is in the spotlight, and the Perthshire Estate gets set to welcome the biggest women's golf team event in the world."
Gleneagles, celebrating 100 years of golf this year, plans to stage a series of love.golf sessions from the Autumn onwards and create a lasting legacy of introducing women to the game following its hosting of The Solheim Cup.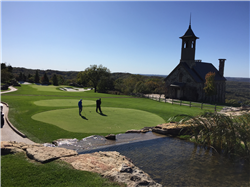 It's currently under construction and will be the first public venue to open by Tiger Woods and his golf architecture firm (TGR Design) – it will include an uncommon 19 holes, bringing to four the number of different hole totals found at various layouts in the destination.
Most courses have the widely accepted 18 holes, a lesser number have just nine, which many players view as substandard or "incomplete." Branson breaks the mold with a 13-hole course (Mountain Top), a 9-hole course (Top of the Rock), and the soon-to-open Payne's Valley (19 holes).
Add that Thousand Hills is a compelling par-64 design, deviating significantly from the most common par-72 configuration, and the destination supplies more playing variety than virtually anywhere. Many golf purists dismiss non-traditional courses – courses other than 18-hole designs – as somehow lacking. However, an examination of Branson-area courses counters that assumption.
Top of the Rock (Jack Nicklaus design) is a par-3 course with nine holes. It is played annually as part of Bass Pro Legends of Golf at Big Cedar Lodge, a PGA TOUR Champions event, and the only par-3 course played as part of a PGA TOUR tournament. That it is deemed TOUR worthy, a course played by some of the world's greatest golfers, speaks to its exceptional quality.
A Gary Player design, Mountain Top Golf Course is a walking only site, one where the tee boxes are special in their variety. Instead of the normal teeing areas, where largely ubiquitous sets of markers designate where players begin, golfers choose where they wish to start each hole. Given the size and shape of the teeing areas, this means holes can change dramatically with each choice.
The 19th hole at Payne's Valley is dramatic in the extreme. Named "The Big Rock at Payne's Valley™," the striking par-3 "bet-settling" hole plays to an island green surrounded by streams and waterfalls flowing down millions-year-old exposed limestone walls to close the round. In addition to the abundant Ozarks beauty highlighted at the hole, this special finish concludes the round in memorable fashion.
Those seeking regulation 18-hole courses in the destination have several superb ones from which to choose, including Buffalo Ridge Springs (Tom Fazio design) and Branson Hills (Chuck Smith with Bobby Clampett), rated the top two courses in Missouri by Golfweek in its annual "Best Courses You Can Play by State."
Two other top-notch 18-hole courses are LedgeStone (Tom Clark), which Golfweek rates No. 6 in the state, and Ozarks National (Bill Coore & Ben Crenshaw), which opened to critical praise in April of this year.
Along with Top of the Rock, both Big Cedar Lodge golf amenities, Ozarks National is played during the Legends of Golf. Thousand Hills contains the traditional 18 holes, but its par 64 routing is anything but normal. This thanks to its author, Bob Cupp, a Jack Nicklaus design associate for 15 years before starting his own company. Cupp's esteemed portfolio includes Old Waverly in Mississippi, which has hosted a U.S. Women's Open, and Pumpkin Ridge and Crosswater at Sunriver Resort, both in Oregon and having hosted a PGA TOUR Champions Major and U.S. Amateur Championship, respectively.
While Cupp has earned acclaim for his conventional designs, his unorthodox creations feature unique twists. He built 12 replica holes lighted for nightly play at his Cloud Nine Course at Angel Park Golf Club in Las Vegas. A 2013 renovation of the Plantation Course at Reynolds Lake Oconee added a course within a course: The new "Quick Six" offers a six-hole loop that can be played in less than 90 minutes.
Thousand Hills is similarly unorthodox yet immensely satisfying. Suffice it to say, Branson-area courses span a collective spectrum from new to established, acclaimed to unconventional. It's ideal for golfers who seek a one-of-a-kind, first-class golf destination experience.
The 148th Open will be played at Royal Portrush from 14-21 July 2019, marking a historic return to Northern Ireland for golf's original and most international golf Championship after nearly 70 years. The Open was last staged at Royal Portrush in 1951, when Max Faulkner became Champion Golfer of the Year.  Northern Ireland will be at the center of the global sporting spotlight when The Open is staged outside of Scotland and England for only the second time in the Championship's more than 150-year history. Sports fans from throughout Ireland and around the world will descend upon the town of Portrush to watch the world's greatest golfers compete for the iconic Claret Jug.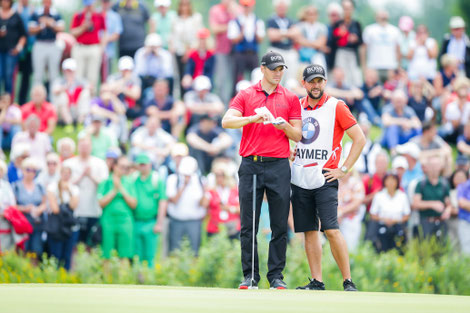 No joy on the greens for local favourite Martin Kaymer (GER, -8).
Jordan Smith (ENG, -13) leads going into the final round on Sunday.
9,500 visitors witness a lot of movement on the leaderboard at Golfclub München Eichenried.
Final round to tee off at 07:20 tomorrow – play expected to finish at 16:45 on Sunday.
Munich. In the world of golf, the third and penultimate round is often referred to as "Moving Day", as the players strive to make progress up the leaderboard and play their way into contention ahead of Sunday's final round. While Englishmen Jordan Smith (-13) and Matt Fitzpatrick (-12, T2), and Austrian Matthias Schwab (AUT, -12, T2) enjoyed a particularly successful day in this regard, Martin Kaymer found himself heading in the other direction. However, despite being five shots off the lead, Germany's top golfer has still not given up hope of a second BMW International Open title.
Kaymer had to wait until the 16th hole for his first and only birdie in a round of 75 that saw him drop back to eleventh place. Whilst a five-shot deficit is by no means insurmountable on the final day, the two-time major winner will have to putt as well on Sunday as he did in the opening two rounds.
"I played similarly to the first two days, but the putts simply didn't drop. You get days like that in golf. You have to stay calm and try not to play your way out of the tournament," said the 34-year-old. "I am only five shots off the lead, so it is not an absolute nightmare. If I have a similar day tomorrow to the first two rounds then I might be able to make those ahead of me a little bit nervous."
Smith (-6 for the round), Fitzpatrick and Schwab (-7) demonstrated emphatically what is possible on any given day. With the wind stronger than on the previous days, and the greens softer and therefore easier following the rain, the trio hit birdie after birdie to move to the top of the leaderboard.
"I have driven very well this week and hardly missed a fairway. That is the key when the greens are as hard as they were for the first two rounds. Today, the greens were very soft, which meant that you could attack them," said Smith. "I really had my game under control today and feel right at home here in Germany."
Like Kaymer, defending champion Matt Wallace (ENG, -11, T4) and Lee Westwood (ENG, -10, T6), the 2003 BMW International Open winner, are still in with a chance of winning their second title at Germany's most iconic tournament.
With the exception of BMW Friend of the Brand Max Kieffer (-6), who climbed into a tie for 19th place, the remaining Germans who made the cut were unable to make up any ground on Saturday. Like Kaymer, Max Schmitt (-5, T24), Dominic Foos (-2, T46) and Marcel Schneider (even par, T60) will be hoping for a better Sunday.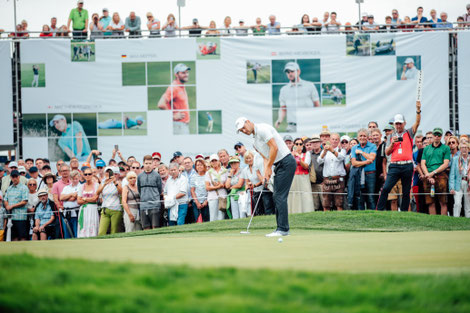 Martin Kaymer shoots a bogey-free opening round of 67 to lie tied for second.
15,500 spectators on "Bavarian Day".
Fitting start to the tournament, with oompah band, traditional dress and world-class golf.
Munich/Frankfurt. The BMW International Open kicked off with impressive performances on the course and Bavarian flair around the tournament site. The 15,500 spectators who flocked to Golfclub München Eichenried particularly enjoyed a dazzling opening round of 67 (-5) from Germany's top golfer, Martin Kaymer, who played his way into an excellent position going into round two.
 It is eleven years since Kaymer triumphed in Munich to become the first, and to this day only, German to win the BMW International Open. On Thursday, the two-time major winner remained bogey-free to set himself up nicely for an assault on title number two at Germany's most iconic tournament. The 34-year-old underlined the impressive form he has shown recently with a controlled and virtually flawless performance.
 "It was great fun with the crowds. There were a lot of people out there, even in the morning – and a lot of kids, which is good to see. I made very few mistakes and putted well. Unfortunately, I did not put myself in good positions on the third, fourth and fifth, which are actually birdie holes. I could have picked up another shot or two there. There is still room for improvement, but I am very happy," said Kaymer. "Compliments to Golfclub München Eichenried, the greens are perfect – the kind of greens a tournament like the BMW International Open deserves."
When the afternoon rounds were suspended due to a thunderstorm warning, Kaymer was tied for second place with England's Oliver Wilson, one shot off the lead, which was held by Italian Andrea Pavan (66, -6).
Defending champion Matt Wallace (ENG, -3), Sergio García (ESP, +1) and Marcel Siem (GER, +1) were also among the players who were able to finish their rounds in the morning.
Many of the 15,500 spectators – the most ever recorded on a Thursday in the 31-year history of the tournament – had come dressed in Lederhosen or Dirndls. "Bavarian Day" served up a feast of Bavarian hospitality, including traditional oompah music and snacks in the tournament's own beer garden, as well as world-class golf. (BMW)
The BMW International Open kicked off with impressive performances on the course and Bavarian flair around the tournament site. The 15,500 spectators who flocked to Golfclub München Eichenried particularly enjoyed a dazzling opening round of 67 (-5) from Germany's top golfer, Martin Kaymer, who played his way into an excellent position going into round two. 
BMW International Open 2019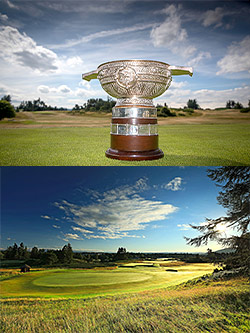 Gleneagles' 2019 International Pro Am set to be The Glorious Playground's biggest celebration of competitive summer golf
Gleneagles, the world-famous Scottish hotel and sporting estate, is set for a Summer celebration of golf as its annual International Pro Am event, carrying a prize fund of £30,000 and staged the week after The Open at Royal Portrush, attracts its largest number of entries to date.
Close to selling out, the event mixes luxury hospitality, world-class service and five-star competitive golf across its three Top 100-ranked championship courses, The King's and The Queen's, both designed by James Braid, and The PGA Centenary Course, host venue for the 2019 Solheim Cup in September.
The four-day festival of golf (July 23-26), will see 24 teams, comprising three amateurs and a Pro, play for a prize fund that has increased by 60% from 2018 – with the winning PGA Professional receiving £8,000. The International Pro Am is a unique tournament in that it blends exceptional golf with luxury accommodation and some of Scotland's finest food and beverage experiences.
"This year's VIP golfing guests will enjoy a very special International Pro Am," said Gary Silcock, Director of Golf at Gleneagles.
"We will use this competitive showcase to celebrate the centenary of The King's and The Queen's courses, and undoubtedly raise a glass or two to the forthcoming Solheim Cup, as Gleneagles becomes the only venue in Europe to have staged both this and The Ryder Cup (2014)," he added.
The last few packages available for 2019 include a four-night stay in Sovereign Room accommodation, full Scottish breakfast, drinks reception and welcome dinner, post-tournament prize dinner and presentation, and daily use of the on-site range at The PGA National Golf Academy.
Non-playing resident guest rates and non-resident packages are also available. Contact us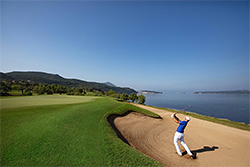 The fourth annual Messinia Pro-Am – attended this year by the likes of Hollywood star Bill Murray – will take place from February 19-22, 2020, at Costa Navarino, the prime golf destination in Greece.
The event – played on both of the multi-award-winning signature golf courses, The Dunes Course and The Bay Course – is limited to 50 teams, each of which comprises one PGA professional and three amateurs, and is a great way to launch the new golf season.
Sanctioned by the PGAs of Europe and held under the auspices of the PGAs of Greece and the Hellenic Golf Federation, the Messinia Pro-Am not only provides a memorable three-day golfing experience in a mild climate and unspoiled Mediterranean landscape, but also includes a fascinating and enjoyable programme of themed events and activities which showcase the region in all its glory.
The par-70, 5,422m, Robert Trent Jones Jr-designed The Bay Course overlooks the historic Bay of Navarino. It is surrounded by olive groves and will welcome golfers in June to a new earth-sheltered clubhouse, blending into the landscape and almost invisible to the eye. The course meanders through three distinct settings – seaside, canyon, and grove – to provide striking contrasts.
The par-71, 6,018m, Bernhard Langer and EGD-designed The Dunes Course offers spectacular sea and river views and incorporates links-style features in areas closest to the sea, while occasionally venturing into olive and fruit groves.
The event's official travel partner is Athens-based Erasmus Conferences & Events S.A. and team registration – which is strictly on a first-come, first-served basis – will open soon.
One of the world's leading sustainable destinations, Costa Navarino is renowned for its pristine coastal location, breathtaking landscape, cultural heritage, luxury hospitality and real estate. A commitment to the highest standards of environmental and social responsibility exist throughout its operation, as well as a desire to promote the entire region of Messinia, while protecting and preserving both its natural beauty and heritage.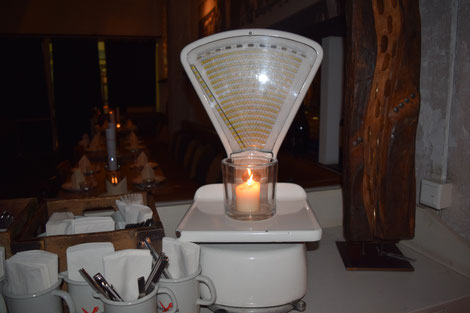 Am 26. Mai findet der  Outdoor Antikmarkt, auf dem Außengelände der Klassikstadt Frankfurt statt.

Wer gerne über Märkte schlendert und für den "Retro" kein Fremdwort ist, findet hier das ein oder andere Vintage Schätzchen.  Zurückversetzt in frühere Zeiten bieten Händler aus ganz Deutschland und den Nachbarländern ihre Waren an. Darunter Möbel, Einrichtungsstücke,Leuchten, Porzellan, sowie Schmuck, Grafiken u.v.m.

"Hipp" sind die Foodtrucks mit herzhaften und süßen  Köstlichkeiten den ganzen Tag. Das Gelände der Klassikstadt im Osten Frankfurt bietet weitläufig Platz für alle Trödler und Sammler.  Als besonderen  kostenfreie Service steht ganztägig eine Gutachter zur Verfügung, bei dem man auch mitgebrachte Waren schätzen lassen kann. Der Familienausflug wird durch eine Möglichkeit für Kinder abgerundet, denn eine Schminkecke für die Kleinsten ermöglicht diesen eine besondere Freude.
Der Eintritt kostet 4 Euro (ermäßigt 3 Euro), Kinder sind kostenfrei,  geöffnet ist der Outdoor Markt von 10 Uhr bis 18 Uhr, kostenfreies Parken.   Klassikstadt, Orber Strasse 4a, Frankfurt am Main, Hessen 60386 Deutschland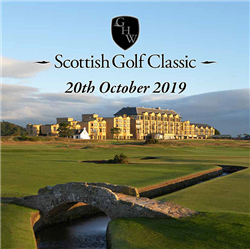 Participants will be accommodated at the world renowned AA Five-Star Old Course Hotel Golf Resort & Spa including golf transfers, lunches, evening meals and prizes.
PGA Professionals 1 Free in 8
The Scottish Golf Classic (20th October 2019) is a 5 night, 4 round event including Guaranteed Tee Times on Carnoustie Championship Course, Kingsbarns Golf Links, St Andrews Jubilee and St Andrews Old Course.
- Meet & Greet by our Representative
- Welcome pack upon arrival including all documentation & souvenir gifts
- Private luxury return golf transfers with experienced driver/concierge
- 5 Nights' accommodation at ***** Old Course Golf Resort & Spa Old Course
- Twin or double room (2 persons sharing)
- Full Scottish breakfast each morning
- 3 x Evening meals as stated (excluding beverages)
- 3 x Golfers Lunch as stated (excluding beverages)
- 1 Round on St Andrews Old Course
- 1 Round on St Andrews Jubilee Course
- 1 Round on Kingsbarns Golf Links
- 1 Round on Carnoustie Championship Course
- Provision of all relevant travel documentation
- Financial Failure Protection Insurance
- Representative services throughout your stay
from £2,965.00 per person (sharing a twin or double room)
- Only 26 Places Remaining -
IAGTO Members receive -8% discount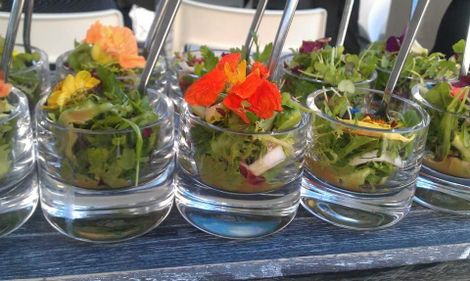 Nestled on the banks of the Thames River in Dorchester, Ontario, Canada, just East of London, Ontario, you will find an extraordinary gem in the making.
2019 promises to be a year of wonderful meals, challenging golf, and fun filled golf classes and summer camps for kids at the "New" Dorchester Golf and Country Club.
The Poley family has taken on the challenge of re-branding and re-making this golf destination into one of Southwestern Ontario's "gotta play" locations; and they've done it!
What makes this place so special? First, it's the renovated clubhouse, with new floors, chandeliers, and furniture with a European décor, redesigned by an expert design team to enhance your dining experience. Second, after enlarging the kitchen, they hired one of London's top chefs, culminating in the creation of the area's newest culinary destination known as "Dining on the Thames".
Finally, the course itself is in the process of being enhanced to incorporate the newest trend in the golf industry - that being an outstanding 12 hole course, with 3 par 5's, 5 par 4's and 4 par 3's. Perfect for a quick, but challenging round to go along with a delicious meal from thethe expert chef.
Ladies league will be held on Tuesdays with the Men's and Senior league on Wednesdays.
Looking to boost your game? Dorchester Golf and Country Club will conduct game improvement classes for adults, lead by the Fanshawe Golf Coaches School, twice monthly, along with kid's golf enrichment lessons and summer camps throughout the season. Private lessons are also available anytime from the best coaches in the area.
A special offer for 2019 is all kids who attend any of the golf enrichment lessons or summer camps will receive a Fanshawe Golf Coaches School Playing Card that will allow them to play absolutely free when playing with an adult.
With emphasis on a great golf experience and outstanding food, what else is in store for the Dorchester Golf and Country Club?
Here's what General Manager, Matthew Poley has to say: "We are redefining what a country club can offer your family!" "We have created a beautiful lounge in the lower level that offers a sauna and 4 deep tissue massage chairs, available to use any time before or after your game.
We have also added a fitness centre to strengthen your body and build your confidence." "Our outstanding chef will be creating monthly, seasonally inspired, set menu feature dinners, in addition to his daily, mouth-watering creations. All complimented by our great selection of wine, whisky, and even cigars!" "Follow us on Facebook and Instagram, or visit our updated website, to get more information about our daily specials and events!"
The Dorchester Golf and Country Club is quickly becoming the go to place for spectacular meals and a challenging golf course. Whether in the clubhouse or on the course, you'll be drawn in with the views of the Thames River and the greens are impeccably maintained by an English born, European trained, greens keeper that haswith British Open experience.
This is a wonderful venue to plan weddings, banquets, business meetings or tournaments.
You will find the experienced personnel tops in their field, with customer service second to none. These folks are doing it right!
We highly recommend the Dorchester Golf and Country Club as a place you can have a great time playing golf, experience all the amenities such as massage chairs and a fitness centre, and enjoy a delicious dining experience, all at a price that won't break the bank!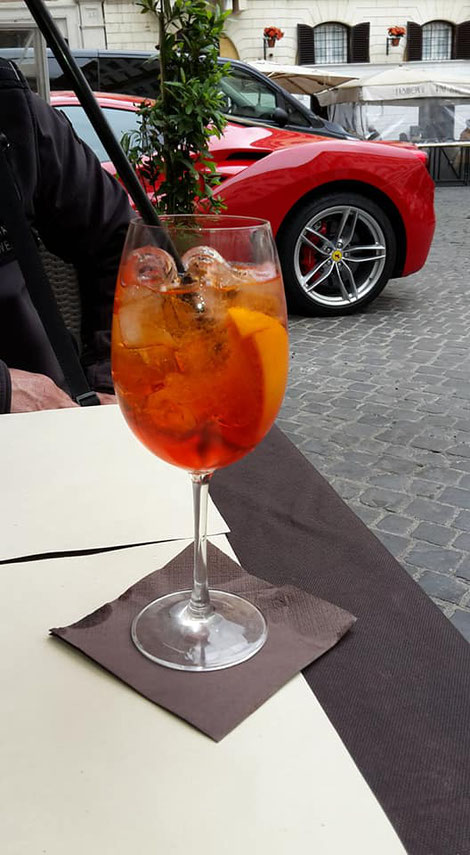 Die mit Abstand größte Golfanlage im Großraum Frankfurt - nur 15 Min. vom Frankfurter Flughafen entfernt.

Der Platz wurde 1984 gegründet und von dem Architekturbüro für Golfplätze "Städler Golf Courses" entworfen. Nach modernsten Erkenntnissen wurde er später von der Spezialfirma Sommerfeld umgebaut bzw. renoviert. Der Golfclub Neuhof e.V. ist mit dem "Golf und Natur" Silber Zertifikat ausgezeichnet und legt als "Leading Golf Courses of Germany" die Messlatte hoch.

Ein Golfplatz der Spitzenklasse, mit schützenden Bunkern meist in Drivelänge sowie vor den Grüns, interessanten Wasserlöchern und abwechslungsreichen schilfbewachsenen Hindernissen auf der Runde. Das Gras ist in drei Schnittlängen konsequent gepflegt und in bestem Zustand. Gute Platzkenntnis und ein entsprechendes Längenpotenzial sind von Vorteil beim Spiel. Trickreich sind das Loch-1 mit seinem Schilfhindernis, schmalem Zugang, Bunkern in Drivelänge und einem Graben. Wenn dann noch Wind in das Spiel kommt, ist absolute Präzision gefragt. Das Loch-13, welches als Par 3 zwar kurz ist aber über das Wasser zu spielen dennoch für Gäste eine Herausforderung stellt. Häufig wird hier ein Hole-in-one gespielt. Die Schlägerwahl, je nach Wind ist elementar. Der Platz ist flach mit eingewachsenem Baumbestand. Regelmäßig werden offizielle Turniere wie etwa die "Deutschen Senioren Meisterschaften" u.v.m. ausgerichtet.

Das denkmalgeschützte Clubhaus und das Restaurant sind über die Grenzen für den "kulinarischen Hochgenuss" frischer regionaler Spezialitäten bekannt. Der Innenhof wird für Feste genutzt und die Sonnenterrasse lädt zum Grill oder Abendessen nach dem Spiel ein. Die 2.500 m2 Driving Range – die Abschlagshütte ist teilweisbeheizt und beleuchtet sind ganzjährig bis auf die Frostzeiten nutzbar. Das "Putt und Pitch" Übungsgelände ist großzügig angelegt. Auf dem zusätzlichen Kurzplatz lässt sich die Annäherung auf dem Platz perfekt trainieren.

Das Halfway Häuschen mit seiner liebevollen Verpflegung wird seit 20 Jahren von der Familie Hofmann geführt. Hier werden die Golfer mit hausgemachten Kuchen köstlicher Art, Frischkäsebrot mit Radieschen, Gurke und Tomate/Mozzarella und Frucht Cocktails herrlich für das Auge angerichteten Obstplatten verwöhnt.

Spielrecht: Gäste unter der Woche erlaubt- am Wochenende nur mit einem Mitglied. Der Platz verfügt über eine "Scope" Videoanlage
Classic cars & Rydercup 2018,  Le Golf  National, Paris -  Frankreich