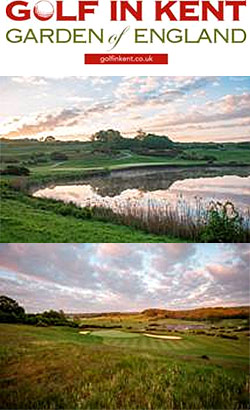 The golfing spotlight will be firmly on the county over the next couple of years with The Open Championship being held at Royal St George's in July 2020 and The Junior Open taking place at Littlestone just the week before The Open Championship.
Over the years, Kent has developed a strong tradition of staging major tournaments, both amateur and professional. Royal St George's, for example, has hosted The Open Championship an impressive 14 times, the first back in 1894, whilst neighbors Royal Cinque Ports (1909 and 1920) and Prince's (1932) have both been past hosts of this prestigious major.
Both Littlestone and North Foreland were chosen by The R&A as Final Qualifying Courses for The 2011 Open Championship whilst Prince's have been selected as a  Local Final Open Qualifying venue from 2018 to 2022. Prince's also co-hosted The Amateur Championship with Royal St George's in 2013 and 2017.
Nor is this the first time that London Golf Club has attracted a top professional event; it was the home of the 2014 Volvo World Match Play Championship, won by Mikko Ilonen, and has hosted both Regional Open Qualifying and The European Tour Qualifying School in the past.
The inaugural Staysure PGA Seniors Championship took place in August last year at London Golf Club with the support of the Tour's new umbrella sponsor, Staysure, and brought together a strong field of living legends including former Ryder Cup Captains Colin Montgomerie and Paul McGinley. However it was England's Philip Golding who claimed the victory over the Jack Nicklaus Design International course in west Kent.
The tournament attracted thousands of spectators thanks to its easy accessibility from London – it's located just 25 miles from the city – and the counties in the south east.
Stephen Follett, Chief Executive of London Golf Club, added: "We are incredibly happy to be confirmed as the host venue for the Staysure PGA Seniors Championship for the second year running. Despite the hot weather giving our greenkeeping team an enormous task this year, the International course remained in fantastic condition.  It's credit to the whole London Golf Club team that the Staysure Tour will return next year August 1-4, 2019.