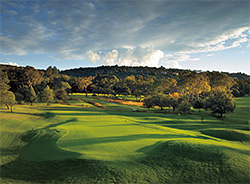 Off the back of significant growth at its Cape Town outlet, Clubs to Hire - the leading golf club rental company - is to expand its South Africa presence by offering its service at Johannesburg airport.
The new location will be fully operational by December 1, and will take the number of destinations served by Clubs to Hire to 29, with additional partners covering further regions.
Clubs to Hire, which has grown year on year since its launch in 2010, witnessed 28 per cent annual increase in business at its Cape Town branch amid an overall growth in golf visitors to South Africa.
Clubs to Hire's co-founder, Tony Judge, explained: "We have witnessed a general increase in the number of golf visitors to South Africa this year, notably from northern Europe, and, subsequently, a growth in the number of bookings at our Cape Town site.
"But it's almost 800 miles from there to Johannesburg and any golfers playing in that region are unlikely to fly to Cape Town. So it was a natural progression for us to establish an outlet in Jo'burg."
Customers will be able to book their clubs through the website in the normal way and the Johannesburg Clubs to Hire team will meet them at the airport or deliver to clients' hotels on the day of arrival.
The launch of a further South African branch continues Clubs to Hire's impressive expansion, which has also seen the recent introduction of an outlet in Agadir, Morocco, which will also be live for on-line bookings from December 1.
Clubs to Hire handles more than 300,000 annual visits to its website and more than 80,000 bookings for rental clubs at 29 locations worldwide, including popular golfing regions in the USA, Thailand, Australia, South Africa and five countries across the Mediterranean, offering the latest clubs on the market, from leading brands such as TaylorMade, Callaway and Mizuno - for men and women, left- or right-handed - from just €35 per week, a potential saving of up to €125, with none of the hassle.