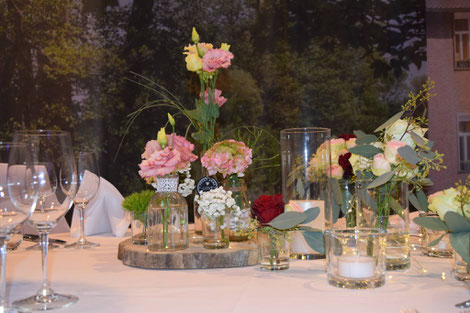 Trish Johnson and Barry Lane to play in historic event
• World-first format will see men, women and senior professionals compete in one field
• Ayla Golf Club to host 40 players from each Tour
Solheim Cup legend Trish Johnson, Ryder Cup player Barry Lane and European Challenge Tour winner Ben Stow have confirmed their entry into the world-first Jordan Mixed Open presented by Ayla from April 4-6.
The innovative format breaks new ground in the world of golf, bringing together 40 players from each of the Ladies European Tour, Challenge Tour and Staysure Tour, plus three invited amateurs, into a single 123-player field, to compete in a 54-hole stroke play tournament where one champion will be crowned.
Johnson has represented Europe in The Solheim Cup an astounding eight times, in a career highlighted by 26 professional victories and a Ladies European Tour Order of Merit title in 1990. The Englishwoman is now after a new trophy to add to her collection.
"I'm extremely excited about this new event," Johnson said. "I do think this is the way forward and there needs to be more innovative events like this that offer variation from the traditional 72-hole formats.
"I love the fact we are playing for one prize fund and it's a great that we will be competing against and engaging with players from both the Challenge and Staysure Tours.
"I'm sure there will be a lot of global interest to see who comes out on top and hopefully it will be one of the players from the LET. I can't wait!"
A British Masters and Scottish Open champion, Lane has 17 professional victories to his name, including five European Tour titles and six Staysure Tour wins. He also represented Europe in The 1993 Ryder Cup at The Belfry. A big supporter of innovation in golf, the 58 year old is thrilled to be playing in the Jordan Mixed Open.
"I think it's fantastic," he said. "To be playing with the ladies and playing with the Challenge Tour guys — it's all sorts of golf.
"They are three different games really, with the women hitting it a lot straighter than us, the Challenge Tour guys extremely long off the tee, and the seniors having strong course management. "We tend to plot our way around the golf course more than overpower the golf course and I think that can be an advantage, especially if it's windy, because we keep the ball on the ground and we have all those little shots.
"I hope it all pans out really well, because I think it will be something very special."
For Stow, who narrowly missed out on a European Tour card last season after winning the Prague Golf Challenge, the Jordan Mixed Open presented by Ayla will provide an intriguing opportunity to put his skills to the test.
"It will be really interesting having us all playing in the same field," he said. "My friends who have played the course before say it's really good, and it looks like a great place.
"I think the Challenge Tour is a really, really high standard now. The top 60 guys are really good players, and we foster a very competitive environment. "I'm really looking forward to it, and it will be really interesting if there is a cross-tour battle down the stretch, that will be fascinating to watch."
Last year, the European Tour's GolfSixes saw men and women professionals compete against, and alongside each other, and after the success of last week's ISPS Handa Vic Open, the Jordan Mixed Open presented by Ayla will once again raise the stakes — with players from three distinct divisions united in their pursuit of the Triquetra Trophy, the lion's share of a $393,000 prize fund, and the bragging rights of being the inaugural Jordan Mixed Open presented by Ayla champion.
The pristine Ayla Golf Club, located in Aqaba, Jordan, will continue to build its legacy as a venue for championship golf when it welcomes Johnson, Lane, Stow and the entire Jordan Mixed Open presented by Ayla field.
Course set-up will be the most crucial component of the Jordan Mixed Open presented by Ayla, and tournament officials have undertaken a thorough analysis of players from all three tours — examining everything from carry distances to trajectories and spin rates — in order to ensure the fairest possible set up.
Ayla Golf Club will play as firm as it can, with pin locations accessible to all players who approach from the correct area, while competitors will play from one of three teeing grounds. Ladies European Tour players will take on the golf course from 6,139 yards, Staysure Tour players from 6,601 yards and Challenge Tour players from 7,152 yards.
"Finding the correct balance with course set up for the Jordan Mixed Open presented by Ayla is the collective priority for all three tours," said Simon Higginbottom, Tournament Director of the Jordan Mixed Open presented by Ayla. "We are all very excited to see how the event unfolds and we look forward to watching players from the three tours ompeting against each other."