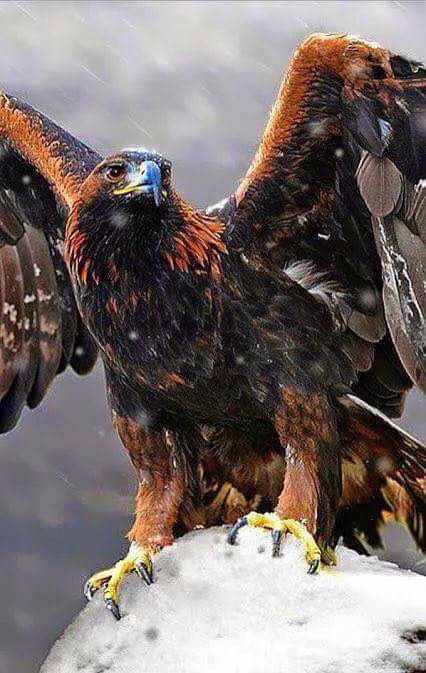 Teeing it up just on the heels of Bronte Laws' incredible victory at the Pure Silk Championship on the River Course at Kingsmill Resort, I thought for a minute that my score might just have the same digits as hers. She finished at -17 for the four days and after nine holes and at 11 over, I was easily on track for at least 17 over!
An awesome win for a very deserved and hardworking young lady, on a very challenging layout crafted by one of the finest in the business – Pete Dye! The River Course is one of two gems at this classic Resort. The River Course has challenged the top golfers in the world for many a year, having hosted the PGA Tour's Michelob Championship from 1981 – 2002. The LPGA has had a presence at Kingsmill since 2003, the current Pure Silk Championship was established in 2018.
As you wind your way up the tree lined drive to the resorts main check in, I felt as if I was approaching a boutique style version of Pinehurst Resort with all the golf amenities and both courses within arms reach!Kingsmill Resort is nestled on the banks of the James River, minutes from historic Colonial Williamsburg, Virginia which in itself is a great golf destination.
Over 400 exquisite villa‐style guest rooms are home for Kingsmill guests, spread out over the 2,900 acres which, if golf is not your thing, there are countless activities to get you revved up or simply relax at one of many pools, visit the Spa or park yourself at the Marina along the river.
Of the two spectacular golf courses, the Dye designed River Course would be considered the crown jewel. From tee to green Dye uses all of the contours the land gives him to defend the course and where the land gives him nothing to defend he simply introduces hazards and those famous Dye pot bunkers. Of course you are not done there, as you know his greens are undulating, fast, with roll off sections and false fronts – Dye – abolical! Just ask me – 11 over on the front nine!
Dye's courses have unique elements to them but on this course there is one unique element that he cannot take credit for! You see, the 17th hole here could be like almost any other par 3 around the world. The difference here is that almost mid-point on the banks of the James River is one of the most historic landmarks in American history, circa 1607. Remaining are old supports that mark the official landing point of the first settlers to America. From this point settlers moved on to develop the town which today we know as Colonial Williamsburg and eventually would move upstream to establish Jamestown and beyond. When you reach the 17th tee you will also notice US Flag and Civil War cannon as this area also became a strategic point during the American Revolution. Stop, smell the roses, (not sure there are any) but a great spot to take a pic or two! This, by the way, could be considered the signature hole!
So now that you know, "the rest of the story" back to the course! Fairways are considered generous but positioning for the approach to the greens is oh so important. Missing the greens can get you into a heap of trouble as there is no such thing as an easy up and down with Dye greens, for that matter there no easy 2 putt either!
Favorite hole on the front, if you can shoot 11 over and have one LOL. I think I made one par! Number 7, par 5, uphill just over 500 yards. Slopping left and dog leg left!
The back nine did get much better, being only three over! 16 through 18 can all be favorite holes all with views of the James River. Number 18 is a spectacular finishing hole and even more so when you cap it off with a birdie!
The Plantation Course is an Arnold Palmer design and a perfect, gentler complement to River Course and it even has some remnants from Richard Kingsmill's Plantation circa 1736 alongside the 2nd hole! The course from the tips is only 6,500 yards and although there are a number of tree lined fairways, for the most part those fairways are generous, mastering the greens will take a keen eye although slightly less intense those on the River Course! A truly enjoyable course to play, 8 of the holes take you through scenic wetland, streams and ponds adding to your photo collection for the day! Missing some of those fairways can be costly, woods are think and the ravines are deep.
As we know golfers can conjure up a serious thirst and appetite and you certainly have many options at Kingsmill to refuel and recharge.
Eagles, yes keep your eyes peeled as you may see one or two of the majestic birds around the property. But Eagles within the clubhouse provides all golfers with a comfy, cozy, pub like option for both lunch and dinner and yes – overlooking the River!
Food is exceptional, a must have, the Corn and Crab Chowder, I had a nice little steak entrée and there is a super selection of wines! Trust me on that one!
For the true Kingsmill dining experience James Landing Grille is a must, at the Marina, the only thing comparable to the food might be the sunset! Your chance to get a taste of Chesapeake Bay and Virginia, cuisine is locally sourced as most of the seafood is caught in Virginia. Oysters are a must, check out the daily specials, the sword fish was to die for!
Activities abound around the Resort include tennis, biking, bocce ball, water sports, a fitness center and a number of pools. A visit to the quaint and historic Colonial Williamsburg is a must. Whether a history buff, a shopper or a foodie you will find time slip away in this town. Fat Tuna has a fun atmosphere to sip a pint and let some oyster's slide, while the dog lover in me landed us at Dog Street Pub for some of the best English style fish and chips I have ever tasted… After all, it was Friday!
If you need to experience as much golf in any destination you visit, there are some very solid options that can all be booked through you hosts at Kingsmill. Topping the list would be the Gold Course originally designed by Robert Trent Jones Sr. and renovated by Rees Jones who went on to create the Green Course at Colonial Williamsburg Resorts.
Another great option also minutes away from Kingsmill is Williamsburg National with two courses as well, The Jamestown Course is a Nicklaus design, and a totally different style course in the Tom Clark designed Yorktown course.
Kingsmill Resort is a great resort and destination to challenge your game as well as relax in casual elegance. For us northerners it would be a great place to kick off your season or extend it at the back end.