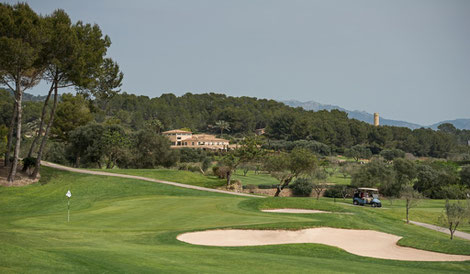 European Tour Destinations is delighted to welcome Golf Son Muntaner, a member of Arabella Golf, to its network of world class venues.
The Mallorcan venue becomes the third Spanish destination to join the network, alongside Finca Cortesin in Málaga and PGA Catalunya Resort in Girona.
Golf Son Muntaner, designed by Kurt Rossknecht, opened in 2000 and is ideally situated near the capital city of Palma. Golf Son Muntaner is considered to be one of the most beautiful courses on the island, surrounded by a variety of Mediterranean flora and fauna. It also boasts the oldest olive tree 'Na Capitana' on Mallorca which features on the club's logo. 
In 2016, Golf Son Muntaner completely reseeded the golf course; Bermuda Celebration was sown on every fairway and Agrostis V8 on every green. The project not only enhanced the course, it also demonstrated the venue's commitment to environmental change, with less water and chemical usage.
Alongside its golf course, Golf Son Muntaner has the largest putting green in Mallorca, an illuminated driving range and the Arabella Golf Academy, which is available to adults and children alike. Restaurant Son Muntaner concludes its portfolio of services and is the perfect location to relax after playing the course.
Bernat Llobera, Director of Golf at Golf Son Muntaner, said: "We are extremely pleased to have joined European Tour Destinations, and are looking forward to taking advantage of their expertise as we work to meet our objectives. To be part of the global network of world class venues is something we are proud of and very much look forward to being part of the European Tour family."
Ian Knox, Co-Head of European Tour Destinations, said: "We are extremely proud that Golf Son Muntaner has become the latest addition to our portfolio of world class venues. Mallorca is a key golf market and we are delighted to add another venue with a great reputation in a great location, with the opportunity to host tournament golf in the future."