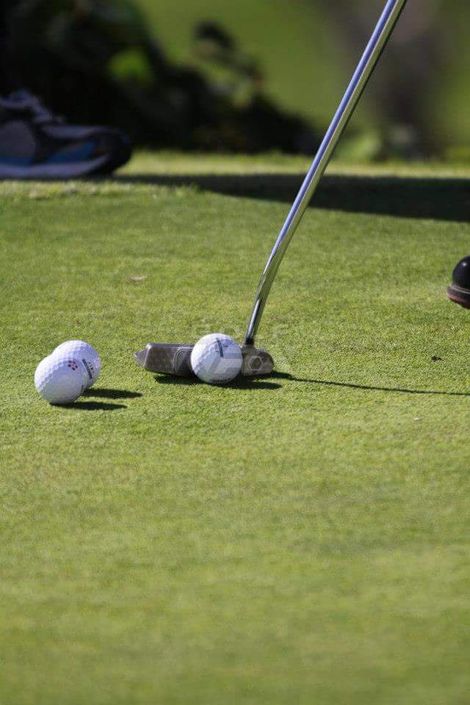 Quinta do Lago has joined forces with residents at the five-star Portuguese resort to donate more than €500,000 towards the cost of buying essential hospital equipment to fight the Covid-19 pandemic.
The exclusive golf and lifestyle family venue and around 500 residents of different nationalities reacted to the health crisis in the Algarve by pledging vital funds to help pay for urgent medical products and supplies at the region's three public hospitals in Faro, Portimão and Lagos.
Quinta do Lago contributed €50,000 towards the cost of buying badly needed equipment – including CT scanners, ventilators, Covid-19 testing kits, heartrate monitors, echocardiogram machines, blood-testing kits and personal protective equipment – with the rest of the money coming from private donations.
The money raised will go to the Algarve Biomedical Centre (ABC), the consortium which is leading many of the Algarve's initiatives to contain the pandemic, who will then supply the Algarve University Hospital Centre (which manages the hospitals) with the products needed to fight the pandemic.
In a further show of gratitude to health professionals, Quinta do Lago is also offering all healthcare and emergency service workers free takeaway coffee and breakfast every morning at its boutique café and juice bar PURE.
Sean Moriarty, CEO at Quinta do Lago, said: "We are very much indebted to the great work that these people are doing at our local hospitals. We currently have 500 residents staying at the resort, and everyone at Quinta do Lago is committed to supporting these hospitals over the following weeks to help support them financially in their fight against Covid-19.
"The Covid-19 pandemic is something that is affecting all parts of society as it continues to escalate throughout Portugal, Europe and the rest of the world.
"Here at Quinta do Lago, our greatest asset is our community spirit, and we hope that this small donation we have made can help to rid us all of this terrible virus.
"In these unprecedented and challenging times, the resort is united against Covid-19, and I'm confident that we will all get through this difficult period so that our vibrant resort and community can return with a renewed zest for life."
Situated a 15-minute drive away from Faro airport, Quinta do Lago boasts a combination of world-class golf and lifestyle facilities including three 18-hole championship golf courses and The Campus, a world-class sports hub designed for professionals and amateurs alike to keep fit.
Complementing the sports and leisure amenities is a choice of 13 first-class bars and restaurants that deliver a range of delicious world cuisines, including the acclaimed Bovino Steakhouse and recently-opened Dano's Sports Bar & Restaurant, and accommodation at the recently-acquired boutique The Magnolia Hotel.