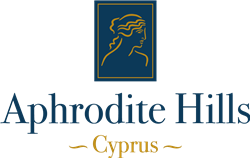 The European Tour announced on Friday 28th August, three new tournaments in Europe as part of its reshaped 2020 International Schedule, including the Tour's first visit to Cyprus for two consecutive tournaments.
The Cyprus Open will take place from October 29th – November 1st followed by the Cyprus Classic from November 5th-8th. Both events will be played at Aphrodite Hills Resort and on PGA National Cyprus Golf Course, with prize funds of €1million for each tournament. Both tournaments will be played without spectators and will be subject to the European Tour's comprehensive health strategy and based on Cyprus Government guidelines.
500 visitors which include some of the best professional golfers of the world as well as golf and media professionals, will be attending the event, whilst the tournaments will have full tv and media coverage from the European Tour Productions and Sky Sports Television networks reaching more than 400 million subscribers. The back-to-back tournaments will be promoted and staged by International Sports Management (ISM) based on its long and successful history of promoting tournaments.
Andrew Darker, Director of Golf at Aphrodite Hills, said: "Hosting these two consecutive tournaments, clearly tunes our country's vision into reality, to become the favourite sports and thematic European destination. It seems that the future of Cyprus is already here.
Golf in Cyprus is growing on an upward scale as we join forces to promote our top-class facilities and the year-round excellent weather. What an honour to have all these distinguished players at Aphrodite Hills Resort! Our PGA National Cyprus Golf Course is a must play course in the region.
Cyprus has well proven its resilience as well and its crisis handling ability to adapt to situations (covid-19) and this sense of security offered by our Government, is one of the major factors to achieve our vision. We are proud and privileged of the opportunity to host such a renowned, world class Golf event".